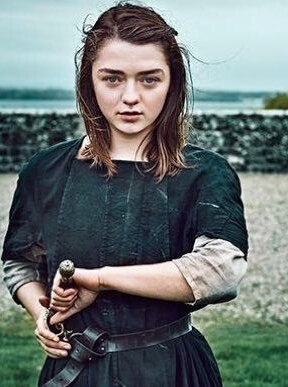 Supreme
Travel Log
Defend Yourself Against the Zombies(B Rank: Custom)
Solf finally makes it to the landmark where he should start things at. He looks around as he finally reaches land he can sense the chaos in the air but also.... can see it. There is blood all over the beach looking like red sand. There were body parts laid all over the ground. Before he could get three meters from the boat he road on he grabbed by something from the ground. Whatever it is has a tight grip on him. Out of nowhere there is a loud sound coming from all direction.
What is that noise and who or what got a hold of me?
He grabs his gunbai looking down at the arm and hand that has his left ankle. He stabs his gunbai directly into the hand which goes clean through it. He activates his sharingan and starts to turn around 360 degrees and can see from long range distances there were people or at least to him it looks like it but they are badly wounded. They are all coming at him quickly but with his three tomoe sharingan he can track them with ease. In front of him which he is looking towards the land there is a group of the undead that is rushing towards him. There are animals also among them also looking the same.
( Doujutsu: Sharingan ) Eye Technique: Copy Wheel Eye
(Passive)
Type: Supplementary
Rank: C - A Rank
Range: Short-Long
Chakra: 15 - 30 ( -5 per turn for 1T and 2T, 10 per turn to keep active for 3T )
Damage: N/A
Description:
One of the Three Great Dōjutsu (San Daidōjutsu), the Sharingan is the kekkei genkai of the Uchiha clan. Unlike the other Dōjutsu, not all members of the Uchiha Clan possess the Sharingan. This great Dōjutsu seems to awaken only on exceptional Uchiha members and only in times of great stress. Once awaken, the pupil turns red and a single tomoe (巴) seal appears around the center pupil. As the user masters and evolves their eyes, the tomoe (巴) seals increase, topping 3 per eye. The main ability of the Sharingan, like any other Dōjutsu, is to enable the user to see the flow of chakra. This ability is further improved as the Sharingan gives color to chakra, enabling the user to differentiate chakras from different people or from different sources. Although the user can see chakra through matter, he cannot see beyond dense matter or in long distances. Coupled with the ability to see chakra, Sharingan users gain acess to an incredible clarity of perception that enables them to read insanely fast movements or minor details, enabling them the ability to foresee in an easier way, traps, incoming attacks, etc. This clarity of perception is so great that a Sharingan user can sometimes start performing a counter to an attack that is still being performed, enabling the counter to be launched only a split a second after the attack. This clarity of perception leaves Sharingan users able to track high speed movement easily as well as to read through handseals. This last ability enables them to learn techniques much faster and sometimes copy them directly from the enemy, as long as the user has the necessary chakra affinities and requirements to perform it. Finally, the Sharingan is often linked to Genjutsu and mind-manipulating illusions, mostly because the user can, mostly through Eye Contact, directly and precisely use his chakra to manipulate the enemy's chakra flow. In return, the users clarity of perception gives him the ability to more easily decipher visual illusions cast upon him and see past them. The Sharingan has a great cost to the user though. The chakra consumption disables its use for long periods of time and, even when the user grows stronger, it's still hard to keep it active for long periods of time.
Note: The user, if he hasn't gained full mastery over his Sharingan, will need to spend a move to activate it, although as long as he has chakra and enough stamina he'll be able to keep it active until the end of the match. If the user is Sannin Rank or above and has gained his 3 Tomoe Sharingan and held it for one month, he becomes able to passively activate it, meaning he'll no longer spend a move of his 3 per turn.
Note: To avoid direct Eye Contact and be able to focus only on the body movement below the chin, the opponent needs to have mastered Taijutsu to possess the necessary skill
Note: C rank usage is for 1T Sharingan, B rank usage is reserved for 2T Sharingan. A Rank usage is reserved for 3T Sharingan.
Note: Predicting the nature of a technique or what it exactly is requires the user to either know the technique or that its a cannon technique.
Note: Danzo and Kakashi bios activate the Sharingan by removing the covers in their respective eyes and suffer a +10 chakra consumption per turn penalty
Note: The user is bound by the abilities and limits of the stage of sharingan he possesses, stated in the rules of the KG.
They are rushing at him and he puts his gunbai back on his back and rushes them as they are coming at him also. He gets close to one of them and smashes his right elbow; with his left arm as support, right into the zombie. The rest start to gather up on him in all direction as he hits one of them. He expels chakra infused ash directly at the ground that spreads out around him as s smokescreen so he could get away and regather himself but it would also burn them all that where around him. He leaps up in the air doing a backflip multiples times and gets out of reach of the smokescreen.
Hmm
As he say this mid air and lands there is another group of the undead aiming to attack him from the backside now. They weren't letting up on him. Solf turns around because he can hear their weird sound and this herd of them was bigger then the one that he smoked out. He was thinking this and as he was the undead were all rushing at him with their skin that is left on their bodies coming off. He was being surrounded and with a surprise he hears a roar but it was louder then any of kind of roar he heard before but also sounds like multiple different tones of roars. With a thump and the sound starts to pick up and Solf can see it with his sharingan something with quick speed leaps up in the air and is coming down at a great speed. There were three large beast coming down on Solf as the undead around him and had stopped in their tracks. They all three leap down onto Solf and he barely rolls to his left out of the way but they leave a crater which blows Solf back a little bit more. he gets up and has received some damage(60) and his arms and his sleeves on his suit is ripped. He stands up and tears the remaining of his sleeves off and throws them to the side. He had already started passively healing his injures with ease.
You must be registered for see images
(Konoha Kaiganshō) - Leaf Rock Destroying Rise
Rank: B
Type: Attack
Range: short - mid
Chakra cost: N/A
Damage points: 40 (x2 =80)
Description: A taijutsu technique where the user smashes their elbow into their opponent using the other arm as support. It deals a powerful blow to the target and as the name suggests, is even strong enough to destroy rock formations.
(Katon: Haijingakure no Jutsu) - Fire Release: Hiding in Ash and Dust Technique
Type: Supplementary/Offensive
Rank: A
Range: Short-Mid
Chakra: 30
Damage: 60
Description: The user expels chakra-infused ash that blankets a wide area, burning anyone who comes in contact with it. The technique can also be used as a powerful deterrent from attacks as well as a highly effective smokescreen.
(Saisei Noryoku) - Regeneration Ability
(Passive)
Type: Supplementary
Rank: N/A
Range: Short
Chakra: Varies (lvl 1: +20 chakra per turn / lvl 2: +60 chakra per turn / lvl 3: +120 chakra per turn)
Damage: N/A
Description: Those with the cells of Hashirama are able to use the immense regeneration ability to heal injuries afflicted on them in mere moments. Anyone who has these cells in their bodies are able to naturally use this. This allows the user to heal minor injuries such as cuts,gashes, broken fingers or wrist/ankle and other small bruises.

Level 1: Done passively, this allows the user to heal small to moderate injuries. These include things like small cuts to broken digits and bruises as well as bleeding. These involve injuries that result from taijutsu attacks to minor wounds such as stabs in limbs, some broken bones as well as internal bleeding, slight organ tears. This is for none life threatening wounds and heals up to 30 damage

Level 2: Taking the place of a jutsu per turn, the user is able to make use of the healing abilities of Hashirama's cells and apply them at a greater level, employing the cells to heal large injuries, such as shattered bones, ruptured organs, even regeneration of missing limbs. This requires a large amount of chakra, and can only be done up to 3 times a battle. This can only be used once every 2 turns of Wood SM and heals up to 60 ( or A rank ) damage.

Level 3: Deemed the ultimate regeneration at the cost of a jutsu per turn, the user is able to regenerate even the most deadly of injuries, such as a completely blown away chest or fully regrowing his body after bifurcation. After using, the user can only use one other jutsu the same turn. This can only be used a total of 3 times and once every 4 turns. As long as their head is attached/they have consciousness, this jutsu can be used. After using, the user can only use two other jutsu that turn and the next.

Note: Level 1 can only be used by bios with Hashirama DNA and access to Wood Release. Level 2 requires Wood SM to be active and Level 3 can only be utilized by the Juubi Jinchuriki.
The beasts all three of them looking at Solf and started slowly walking towards him and started speeding up quickly. He activates his eternal mangekyou sharingan because the speed of these beast were pretty fast that he could barely keep up with them. He can see their movements more clearer. The beast all attack at once and with this Solf had to get a little more serious. He performs a few hand seals and claps his hands together. This technique was said to help defend a whole village at one point of a time in the past. Large threes started to grow from the ground from the left, right, and front of Solf. There were so many of them that it would attack them undead from before also. The beasts all would be hit by the multiple trees but little to Solf know that they were strong enough to claw through the trees and make their way through and attack Solf.
( Doujutsu: Eien no Mangekyou Sharingan ) - Eye Technique: Eternal Kaleidoscope Copy Wheel Eye
(Passive)
Type: Supplementary
Rank: Forbidden
Range: Short-Long
Chakra: 70 ( -20 per turn to keep active )
Damage: N/A
Description: The Eternal Mangekyo Sharingan literally meaning " Eternal Kaleidoscope Copy Wheel Eye", is the final step in the evolutionary state of the Sharingan. While Mangekyo Sharingan is but an imperfect Dojutsu, unable to sustain and keep its own power, weakening with each use, the Eternal Mangekyo Sharingan brings control and balance to the power wielded. By merging the users own MS with that of his sibling, the use is able to awaken the EMS. The EMS grants the user the same abilities granted by MS but to unsurpassed levels. While granting the user the ability to perceive the world with increadible insight, it also grants the user the ability to see through S-Rank visual illusions and track the movement speed of almost anything, perfecting the already amazing abilities of the standard MS, like casting Genjutsu without the need for handseals as long as a line of sight to the target is available. A unique feat however, is that once the user awakens EMS, he loses access to his normal MS, transitioning from 3T form to EMS directly. While MS damages the user as time passes and severely tires and drains the user as its used, the EMS doesn't. The user can keep it active without losing his eyesight or damaging himself and can use the normal MS techniques with no activation reduction or drawbacks. Its true that the chakra cost is higher, but the user will feel little to no effect in his stamina and energy. Through his EMS, Madara gained the ability to control Tailed Beasts by forcefully using his sharingan genjutsu/mind manipulation abilities to take control of the Bijuu and temporarily sever its connection to the host. If the Jinchuriki is in normal form or entering one of the transformations, it's blocked from transforming for 3 turns. If it's in incomplete form, it's forced back into normal form and left unable to access his bijuu for 3 turns and if its in complete form, the user gains control over the bijuu, manipulating its movements/actions completely for 2 turns or until the complete form ends (whatever comes first), leaving the host unable to acess his bijuu for 3 turns.
Note: Only usable by bios with EMS after meeting the necessary requirements.
Note: User needs to have activated his 3T Sharingan beforehand
Note: Once activated, lasts 10 turns per use and once the user has held the ability for 4 months, can be done passively, with no move cost.
Note: Using MS techniques don't reduce the activation time.
Note: Controlling a Bijuu is an exclusive ability of Madara Uchiha and can only be done once per battle. Once the control ends, the EMS reverts back to a 3T Sharingan. If the control is done on a complete form Jinchuriki, then the user can't do any other technique while controlling the enemy.
Note: To avoid direct Eye Contact and be able to focus only on the body movement below the chin, the opponent needs to have mastered Taijutsu to possess the necessary skill.
Note: Predicting the nature of a technique or what it exactly is requires the user to either know the technique or that its a cannon technique.
Note: While active, as long as a clear line of sight and the range is respected, the user can cast normal non-Doujutsu Genjutsu without the need for handseals. However, Doujutsu illusions still require eye contact (if feasible) or their own requirements; this ability only affects regular Genjutsu.
(Mokuton Hijutsu: Jukai Koutan) - Secrect Wood Style: Birth Of Dense Woodland
Type: Supplementary/Offensive/Defensive
Rank: A
Range: Short-Long
Chakra: 30
Damage: 60
Description: The user, after making the Tiger → Snake, creates a forest that can either Attack, Defend, Imprison the enemy or simply support the user. The technique that gave birth to the immense forest surrounding Konohagakure, the scale of the technique is only limited by the amount of chakra spent in it.
With a surprise they blast through the trees and Solf saw them coming. He burst off his feet and does a rotation with his left foot. He would do a back kick into one of the beast. He follows up with putting his hands on to the same beast which he puts a seal on it. He spins around on his hands and pushes off his hands. He comes down onto another beast with his right foot doing a drop kick. He lands on the back off the second beast. He smashes it into the ground with ease. He places a tag on this beast also.
(Konoha Gōriki Senpū ) - Leaf Strong Whirlwind
Rank: B
Type: Attack
Range: Short
Chakra Cost: N/A
Damage Points: 40 (x2 =80)
Description: A taijutsu using a combination of speed and power. The essence of this technique is concentrated in a spinning back kick, with such speed that makes it hard to follow the user's movement, smashing his enemy with overwhelming strength. This is a more Powerful leaf great whirlwind.
( Fūin Fuda ) – Sealing Tag
Rank: B-Rank
Type: Supplementary
Range: Short
Chakra cost: 20
Damage points: N/A
Description: A basic sealing technique where the user places one or more tags either directly on a target or on a technique which is restraining it. As its placed, a sealing formula spreads around the technique or the target, sealing it. This technique has been seen used with Sand ninjutsu, Earth, Water, Wood, Cloth Ninjutsu, etc but basically any technique in which you can apply the tags can be used. In the case of expert ninjas, the tags might even be incorporated into the restraining technique, with no need to actually manually place the tag or tags. Additionally, less experienced ninjas can find that throwing one or more kunais with the sealing tags attached at the technique which will trigger the same effect when the kunais stick on the technique. This prevents the target from moving, molding chakra or even being summoned.
Note: The seal takes a while to form, so most opponents can either counter the restraining technique (thus preventing the sealing formula of taking effect) or rip off the tags from themselves negating its effects entirely. If the target, however, fails to counter the restraining technique or is counter to it fails or if he doesn't remove the tags in his next move, then the seal will fully be placed and the target unable to release himself.
Note: This technique is specially designed to be used on summons and Edo Tensei Summons but will work on any opponent except Jinchurikiis.
x2
(Doroppu Kikku) - Drop Kick
Rank: B
Type: Offensive
Range: Short
Chakra cost: N/A
Damage points: 40 (x2 =80)
Description: The user will jump into the air or be airbourne and delivers a powerful drop kick that sends the opponent flying.
The last one rushes at Solf before he could recover from his drop kicks. He headbutts(90) Solf from his left side sending him flying into the crowd of the undead humans. He slides against the ground. His previous wounds were already healed fully but the new ones started healing themselves. He gets up and with this he starts to get pissed. He makes one hand seal as he is getting up and with just an exhale trees start to break through the ground. These trees have flowers on them that once fully bloom would release pollen that would render anyone that inhales it unconscious. These trees would engulf the last beast and all of the undead that surrounds him. There was on tree during this that lift Solf up and he is the climax of this new forest that was created and he and the undead is in the center. The whole beach now is covered in this pollen and trees and flowers. His wounds all are healed up and he stands looking down at his new creation/forest.
Hmm
Solf scans the remaining of the landmark and can see clearly that there are more on this landmark but there are other shinobis here also and looks as if someone is attacking another shinobi. What exactly is going on is anyone's guess. He starts to walk towards all these shinobis.
Fin​
(Mokuton: Kajukai Kōrin) - Wood Release: Advent of a World of Flowering Trees
Type: Supplementary/Offensive
Rank: S
Range: Short-Long
Chakra: 40
Damage: 80
Description: The user after performing the snake hand seal take advantage of the innate properties of Wood Release to be able to force trees to grow on any surface in an instant the user creates a dense forest of flowering trees. The pollen produced by these flowers is then released into the surrounding atmosphere and when inhaled, quickly renders the afflicted target unconscious. One way to counter this technique is to destroy the trees.
Note: Can only be used by Madara Uchiha or Hashirama Senju biographies.
2350 -30 -30 -20 -20 -70 -20 -30 -20 -20 -20 -20 -20 -40 =1970 Chakra Points
160 -60 -30 -30 -90 -30 -30 -30 =160 Health Points