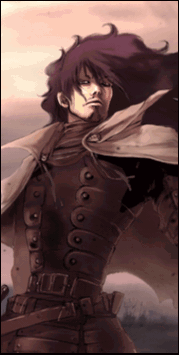 Supreme
Wow yall really struggling to still take a meme
with that whole village running... me and a new member ... wild

I mean fight wise in the end I believe I had three wins right, and no other fights concluded.

Yall need to chill for jumping two guys lmao

taking the banter too serious

I best stop before my clan attacked though

My bad friends
"With the whole village running."
You and one guy was your village. That's on you for boasting and talking shit about how badly you wanted a "war narrative" you wrote checks. It's on you that they bounced. You failed to rally and lead your troops. We didn't know who you had on your side until you started running trying to collect more allies. At that point why would we stop, we had the advantage.
You had no wins, just like we didn't fight anyone. You defeated no one. Just like we fought no one. That's why we're saying we won without fighting. Shadow Clones don't count. You didn't fight anyone from our village and we didn't fight any from yours simply because not a single biography went into battle, was injured or brought unconscious. At best it was a proxy war and it was a proxy war you lost.
Any time you say something you can't back up you default to "I'm just memeing so I don't have to make my points stand."
Also about the last bit, as long as your clan doesn't start something there most likely won't be nothing. You gotta remember when it comes down to it you started Shimogakure vs Tsumigakure we just took it to its extreme because you kept talking about how you were going to whoop our collective asses and knock us down a few.
You started out claiming your biography to be the villain. We flipped your narrative and apparently made him and you the victim. You still act like you were and are the victim. I can tell you outright we're not the strongest roleplayers, but we do have the most active village and only really talk shit off of what we've already done.
There's also just no real point in fighting your new clan besides picking up the new roleplayers. However they wouldn't want to join most likely. We don't really need to add strong roleplayers to our village because they're stubborn and set in their ways.
I'd much rather have new roleplayers that we can help build up. There's nothing my village can do for you or your strong clan mates and there's nothing you can do for us. However new roleplayers like the ones I picked up from Hellsing or Red Robin who joined because of Mirai/Hokusai have potential to grow and change and evolve. The whole time they create activity and growth for the village. Strong roleplayers have spent all their potential already. You don't have anything you need to work for, you've eaten already.
Last edited: