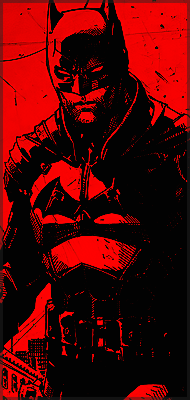 Supreme
The WSE is here! First and foremost, a special thanks to Drackos, ZK, Nobuwa, ReXii, Leathercandle, Detective L, Method. UdonPanda, and Howlett for their help with this project, none of this would be possible if they hadn't helped. Because of this, I will give each of you a Medal and Kumi bonus of 5,000 Kumi to start with. Instead of explaining their work, I have a message from Drackos himself:
The Warring States Era is beginning tomorrow, April 22nd! Once WSE officially begins the

You must be registered for see links

thread will be opened. It is recommended to the use the time before WSE begins to familiarize yourself with the

You must be registered for see links

and update your bios in accordance to the new bio

You must be registered for see links

. You are unable to submit your Clan for approval without an updated bio that reflects the changed implemented with the Warring States Era. This means updating your history to reflect the new Ninja World; unless you have pre-registered your clan, you begin without knowing anyone in the world and must meet people. Had you pre-registered your clan, then you will be able to start with your clan members in your bio histories and knowing each other at the beginning.

Pre-Registered clans, upon approval, are able to choose their first landmark to begin in. This acts as their starting point in the WSE. You are able to pick any landmark, bar Marketplaces and Independent Banks (see rules), and landmarks already claimed by approved clans. These clans can be noted in their biographies under the "WSE Clan" section. For clans that are not pre-registered, you will update your bios to have "N/A" in the WSE Clan section. You begin in the WSE in any landmark of your choosing, bar claimed landmarks owned by already approved clans. From there, you will meet people and form your clan.

Within the next few days the Warring States Era marketplaces will be opened for business. In the WSE NW, you and your bios will be using a currency called

You must be registered for see links

. Ryo, unlike Kumi, is not a universal currency and is strictly used for the WSE. Ryo is outlined in the rules thread and is treated similarly to Kumi in accounting, done in your CJ thread. But be careful with your Ryo, as you can lose it all wandering through the Ninja World!

Note that, as this is the early days of WSE, many things are subject to change. Changes to rules, as well as new rules, will be made clear in update posts. Have fun preparing for the new Ninja World!
In addition to this,

You must be registered for see links

have been released as well as a list of current canon

You must be registered for see links

, or SNT, in the RP. This list will grow as more is shown in Boruto. With the WSE era under way and the release of the technology rules, we hope to see more engaging RP in the NW. Until then, have fun!
Last edited: