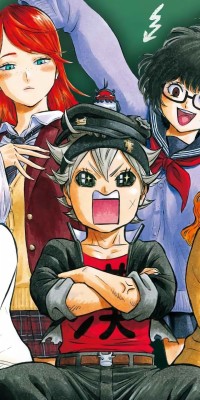 Supreme
Updating CEW Here:
https://animebase.me/threads/custom-elements-jutsu-submission.13700/page-40#post-21201249
(Respira) ☯ Breathe
Type:
Weapon
Rank:
S
Range:
N/a
Chakra:
N/a (-20 per usage)
Damage:
N/a
Description:
Respira is a ring that was forged decades ago that is very unique in its own way. The ring itself is made from special phosphorus chakra infused with the users chakra at all times, creating a link to the users chakra system and heart rate. The ring is able to pick up and sense phosphorus no matter how little or big the amount. The ring has an eye pendent in it which is also infused with phosphorus chakra which changes colors upon what type of usage is being done by the user. Yellow, Red, White, and Silver. Only those who are granted the blessings of the ring is able to harbor it (Those with the phosphorus element). This ring has 4 functions which grants the user different types of power.
If the eye inside the ring turn yellow it will causes the ring to amplify the users earth and fire chakra, overall actively boosting the phosphorus techniques released from the user by +1 Rank up to 3 times per battle by sending a surge of chakra into their chakra network being somewhat of foreign chakra that completely boost the users own chakra This will be applied to a phosphorus technique as it forms, being in the same timeframe as said phosphorus technique but counts as a turn .
If the eye inside the ring turn white it allows the user to send fire chakra into any phosphorus the ring can sense.The fire chakra would act as a "spark" to ignite the phosphorus Phosphorus is even found in the ocean (Water), and the Earth (Rocks, and minerals). This serves as a defensive purpose more than offensive but does allow for offensive purposes, allowing the user to ignite the phosphorus overall breaking down the jutsu or cause a small explosion. The defensive portion can be done towards things that contain phosphorus (except entities) of similar rank or lower. While the offensive purpose can only be done on non jutsu fueled elements. I.E Water source, the ground, or anything that contains phosphorus with an A rank ignition explosion up to short range.
If the eye inside the ring turns silver, it allows the user to create C rank earth spikes from an already existing phosphorus source. This is very similar to the craft technique but it does cost a move slot and wherever phosphorus is present which doesnt need to be a jutsu, a spike can emerge. The spike is as powerful as the C rank earth spikes. The great thing about this though is since its emerging from an already phosphorus source, it doesnt shake or vibrate the ground as it emerges Counts as one of the users turn but can activate this alongside other techniques, allowing it to be in the same timeframe as another technique shall the user wish
If the eye inside the ring turns red, it means the user is dead. Due to the ring is linked to the users chakra and heart beat. It has a self trigger. Once the users chakra been fully depleted, or he dies, the eye in the ring will turn red. Once it turns red, it will flood the users whole body and chakra network with phosphorus within mere seconds. As It does this, the ring will catch fire, igniting the users whole body causing the body to violently explode in flames, catching anybody within mid range of the violent explosion
Note: Can only use one of the special ability functions of the ring at once
Note: Cant use each special ability back to back (One turn cool down)
_____
Updating Tungsten Techniques here: (first Technique is called earth conversion, last technique is called dome protection or something)
https://animebase.me/threads/custom-elements-jutsu-submission.13700/page-36#post-20701016
Permission to submit here:
https://animebase.me/members/kagutsuchi.9279/#profile-post-comment-7211
(Tangusuten: doton kaishin) Tungsten release : Natures Conversion
Rank: S
Range: Short
Type: Supplementary
Chakra: 40
Damage: N/A (
+1 Rank up to S rank/ +20 to S rank
)
Description: The user will converge every earth jutsu done by the user to be coated in tungsten with the same power as tungsten. This is done by the user adding an additional handseal to all earth techniques. This will then give the earth jutsus a layer of silver tungsten as it forms. This can be done in an offensive manner, defensive, and even supplementary. All earth techniques have the same properties of tungsten, meaning it would be stronger then earth, fire, water etc.
Note:
This technique is applied to earth jutsus by simply adding one handseal thus having this done in the same time frame, but cost a move slot
Note: Can only be done
three turns per battle
Note:
Cant use any tungsten techniques in the same turn this jutsu is applied
🐉Declined. Bypasses the CEJ limit
.🐉
​
(Tungusuten: Tentei Souzoubutsu) Tungsten Release: Deity Of Creations
Type:
Offensive | Defensive
Rank:
C-S
Range:
Short - Long
Chakra:
15-40
Damage:
30-80
Description:
This is a very simple technique where the user releases his tungsten chakra from his body or the ground, creating weapons or techniques to their liking's. The weapons and technique can range from walls, spikes, pillars, swords, etc. The techniques used can not exceed the diameter of 10 meters high, and 5 meters wide, being somewhat limited,
while A and S rank dimensions are tripled, meaning they can reach 30 meters high and 15 meters wide
thus not being limited to what the user can create by imagination but must be reasonable.
Note:
Note: S rank can be used twice, A rank can be used three times
Note:
A-rank version requires two handseals, while S-rank version requires three
Note: Must wait 1 turn to use tungsten again if using A-S rank version of this
(Tangusuten :Mayu Saisei
)
Tungsten Release: Cocoons Rebirth
Rank: S
Range: Short-Long
Type: Defense
Chakra: 40
Damage: N/A
Description:
This technique utilize tungsten in a way that it protects the user and can be done in multiple ways. This can be done up to long range around his opponent by doing three handseals then slamming their hands on the ground. By doing this, a tungsten dome erupt from around the opponent up to short range all around this. This would restrict them and trap them. By keeping their hands on the ground they can keep fueling the dome, not allowing it to be destroyed by weakening it, but can only be destroyed by overall collective damage. If the user isnt fueling it, then it can be destroyed by weakening it. While it can be used in the same way around the user up to short range, only using one handseal. This would serve as protecting the user and those whom are around him, by channeling phosphorus up to short range, then causing a dome to erupt. Lastly the user can do this simply around himself, inches from his body, similar to a cocoon. This can only be used for a certain period of time due to the lack of oxygen.
Note: User can only use this twice
Note: Dome last for two turns unless destroyed
Note: Cant use tungsten above A rank in the next two turns
🐉Declined. Using phosphorus would make this a Phosphorus/Tungsten hybrid CEJ. This is also gonna require at least three handseals for any way you use it.
🐉
​
Last edited by a moderator: