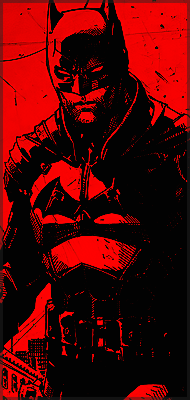 Supreme
You must be registered for see images
Please be sure to read the
You must be registered for see links
before making a submission.
---
±±Custom Element Techniques±±​
Once you have an approved Custom Element (which is submitted and checked in
You must be registered for see links
), you can make techniques for that element and submit them here to be checked.​
---
±± How to submit a Custom Technique? ±±
1. Step One: Pick the Name and Japanese Translation.
Use this
You must be registered for see links
to help you. Be sure to name the techniques correctly by stating the skill/element/area to which the technique belongs. Don't use Japanese in Kanji form; use standard Romanji instead.
2. Step Two: Chose the type of your Custom Technique.
Offensive/Attack
Defensive/Defense
Supplementary
Weapon
3. Step Three: Rank The Jutsu According to Power and Effects.
E-Rank
D-Rank
C-Rank
B-Rank
A-Rank
S-Rank
Forbidden-Rank
4. Step Four: Put a Range in your Jutsu.
Short Range
Mid Range
Long Range
5. Step Five: Fill in the correct Chakra and Damage points for the rank of the technique
E Rank: 05 Chakra / 10 Damage
D Rank: 10 Chakra / 20 Damage
C Rank: 15 Chakra / 30 Damage
B Rank: 20 Chakra / 40 Damage
A Rank: 30 Chakra / 60 Damage
S Rank: 40 Chakra / 80 Damage
Forbidden: 50 Chakra / 90 Damage
Note:
In certain types of techniques, some of the fields (either Damage or Chakra) may not be required to fill, like with the damage of a defensive technique . If that is the case simply put N/A (Non-Aplicable).
6. Step Six: Describe the Jutsu.
Make a
brief
description of your jutsu and its effects. Don't forget to make it clear and understandable by using proper grammar. Keep it simple and clean. Also, you are required to make a
logical
explanation of how you achieve the effect of the jutsu. For example, if you have a technique that states "can detect enemy's location" you are required to explain how that is achieved.
7. Step Seven: Resctritions.
Add any restrictions that are deemed necessary for the rank of the technique and its correct use. Usage limit, duration limit, etc. Don't forget to make it
logical
and simply don't add restrictions in an attempt to make your technique more approvable. Restrictions won't change the fact that your technique may be OverPowered. In terms of logic, it pertains to the correct comprehension of the RP and its skills. For example, a high rank Lava technique would affect your use of Lava and to a minor extent, Fire and Earth but it wouldn't affect your use of Water.
8. Step Eight: Post and Wait for Approval!
---
±± Template for Custom Techniques ±±​
PHP:
[B][/B]
[B]Type:[/B]
[B]Rank:[/B]
[B]Range:[/B]
[B]Chakra:[/B]
[B]Damage:[/B]
[B]Description:[/B]
Note:
between the first bolded code, simply insert the name of the technique.