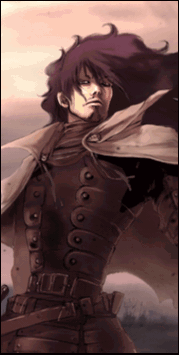 Supreme
Sado and his clones moved through here as Sado finally broke the seal he prepared beforehand.
Fuinjutsu: Seijirirīsu - Sealing Art: Sage Release
Type: Supplementary
Rank: B
Range: Close
Chakra: 20
Damage: N/A
Description:
This is a jutsu that is used concurrently with gathering sage chakra. The user marks himself with a seal with a kanji saying "Nature". Only one seal can be place at a time. The user would activate this seal before gathering sage chakra. Gathering sage chakra would take the normal process of staying still, etc as the only reason for the seal is to seal and store the converted sage chakra instead of immediately using it to initiate sage mode. Depending on the amount of time used for meditation, the sage chakra converted would be stored accordingly. For example, if mediation is done for two turns, 20% of the user's chakra is converted to sage chakra and the 20% sage chakra is stored in the seal. The maximum amount of turns for meditation can not be exceeded however. i.e: 30% Max for imperfect sages, 40% Max for perfect sages etc. Just like the default. Once the sage chakra is stored, the user is able to at any time, collect the sage chakra from the seal by releasing the seal with a confrontation handseal. Releasing the seal is instantaneous and can be used in the timeframe of another technique but the user would spend a move slot. By releasing the seal, the user would initiate sage mode.*
Placing and activating the seal counts as a move, releasing the seal takes a move slot but can be used in the same timeframe as another jutsu. Usable 2x per battle, with a 2 turn break in between.
Must be a medical ninja to use
Sado's Chakra
2900
Remaining chakra:
2900
Senjutsu chakra:
362 - 10 ( Sage Mode ) = 352
352 - 20 ( Change into Hell ) = 332
Remaining Senjutsu chakra:
332 + 862 (
Sage Release Sea
l ) = 1194
Smith's chakra:
446
Senjutsu chakra:
391 - 10 ( Sage Mode ) = 381
Other Clone:
Chakra:
446
Senjutsu chakra:
391 - 10 ( Sage Mode = 381
Jack's chakra:
1188 - 100 ( Ring of Hell ) = 1088
ELM
from LM 115 |
LLM