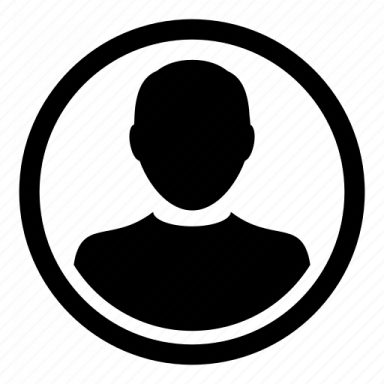 Legendary
@мсʀᴀᴢᴏʀ
@Panthalassa
@Geezus
@Skorm
@Geezus
@El Alucard
@Onii Chan
MISSION START | A-RANK
> Explore the history of something.
---
Fushi had raced towards the sky as he was off to find a place, only to sense a similar chakra in the area. Heading towards that chakra as he race across the air dashing step by step as he released gusts of air from his feet to keep him upwards. He would reach a cave on a mountain side, landing into the dark lit cave, he would move towards the chakra signature, "He-hello!"

Nothing but an echo raced back at him, the night was soon falling as sunset embraced the horizon, looking towards the opening of the cave shrinking as he moved towards the inner parts of the tunnel the cave led him to. He still felt the chakra nonetheless however, it was now faint, akin to a non-living source. He would merely gravitate towards it, why? He thought to himself, this chakra as very similar, yet unknown to him. He's curiosity had won and his inner need to know weight out the chances of what-else may have been, however this wasn't to say he wasn't cautious in moving towards the source.

Left and right did he make the turns while he used his had on the wall to move through the darkness. Why did he not bother using ninjutsu was simply so he wouldn't scare whatever stayed hidden. He was now on a wall, the carvings unseen to him as he felt the wall throughly. Something was amiss, he had never felt such sculpture's craft. His inner desire to know would win as he would then manipulate his chakra, he'd summon a simple flame onto his right hand as he saw the cravings.
(Katon no Jutsu) - Fire Release Technique
Type: Offensive
Rank: D
Range: Short-Mid
Chakra: 10
Damage: 20
Description: The user will release a small but powerful flame of fire at their opponent from either their limbs (through movement) or exhaling it. It can produce fire balls or fire streams or simply aid in taijutsu.
"

Uchiha...clan?

" sighing as he could now make out what he was feeling in the darkness, he would see a straight line through the wall, it was made slightly complex, the faint chakra was within the wall, a few meters in. He could feel it, yet a force unknown to him was also wavering through the place that he assumed to be a gravity manipulation of sorts exerting its presence. Shoving the two sides of the wall apart as he effortlessly entered, the force would became meekly as it faded with each step he took towards into this room. It was quite run down with nothing of any use to be found, yet a piece of parchment was laying on the ground. It was the source he'd felt, moving to grab it with his left hand as his right lit the area.

"

Nothing on it, but it has chakra within, i guess it's not worth much now. I could sell it perhaps,"

sightly as he was holding it, his fumbling with the piece would cause him to lose touch of it momentarily as he skillfully would grasp it once more. This however would be the last time he was merely Fushi, something had changed in that moment, the chakra within him would jolt a series of who he was before, the memories of a certain individual who had taught him ninjutsu came flooding into his mind. Fushi would see the recollections to that kid that gave up his life for his in a hope for a world that had a place for everyone to learn. A school, an orphanage, a home and, a village that housed it all together.
---
You must be registered for see images
---
Long ago, during a time when wars were very much the daily norm to living, a creature would be abandoned in the forest. It was a thing without a gender, with the parents unable to know what to do, they'd leave the cursed baby in the forest, returning home where their God lived. Its cry to the world, as it slowly weathered away, chakra hunger was unlike anything in the world. The forest's endless night and days went as it slowly started to lose its voice, the creatures in the area wouldn't approach the beast it was. The sheer passive chakra intent surged in the area was too strong for most animals that sought to devour or nurture it. Alone. Cold. Hot. It cried, until one day it stopped. Silence would roam the area as the beasts would celebrate at last, they were freed from the cursed beast.
​
​
A young shinobi kid would however, as though the universe had willed it. Roam towards that very location, hours after the silence, unknown of what had transpired, his eyes would meet a chakra source as he had fled from his enemies later that early morning, now upon the branches. He would scan his surroundings, looking down to the warped thing, landing on the ground beside it, he would see its faint chakra as it slowly weakened by the second. Feeling a heavy pain towards it, he would empathize with the way it was placed in the area for days, "

Ahhh!

"
​
​
Shocked upon opening the wrapping it was clothed in, he'd stumble back as he left to the branches away from the thing. The white creature was human yet not, despite how baby-like it appeared, it was malnourished and dying now that it would scare nearly anyone dead. However, the uchiha would smirk as he laughed at himself for that, jumping down to take the baby-creature, "

I'm sorry for scaring you, i just...wasn't used to...never mind, well then. Let's see...

"
​
​
Eons later as the years had pasted, Fushi was the name granted to him by the boy who had now taken care of him, for the thing with Fushi was his ability to absorb all information given to him clearly with recall it effortlessly as though he was a walking recording memory bank. His memory was impeccable, it scared the Uchiha boy who had refused to give Fushi his first name saying that he didn't like it. Furthermore, Fushi's chakra reserves were a monstrosity compare to the uchiha boy. Even though he was calling himself a prodigy, when it came down to Fushi's abilities day by day, he was becoming more and more average. Fushi would attempt to ease his 'father' by faking his ninjutsu outcome result accomplishments, becoming being mundane or less up to par. All to boast the ego of his 'father', unknown to Fushi. The boy knew the acting Fushi was displaying which in-turn he played along, soon the two would bond over a long period time.
​
​
One day as Fushi had went out against his 'father's' wishes, he was captured by the senju who would treat him as a prize of war. Afraid of what he didn't know as to means of hurting others, a teaching his father had embedded within him, Fushi cowered in full submission to the kidnappers. This would later result in a minor battle of an all-out fight as the two clashes of clans again began, which was a normal occurrence. However, this one night was the night Fushi would learn what death was and what it did feel like, the world he knew would be pulled away from him. His father would shift through areas turning some enemies who would appear less each second (universally forgotten by all accounts) as they faded away, as he fought to retrieve Fushi, along with his clan mates. The conflict would last until morning as the Uchiha had barely won, Fushi still in a cage with seals, he would watch his 'father' use an ethereal monster to remove the cell that kept him locked inside. Afraid of everything, Fushi would rather fade into the ground as he would think of his 'home' returning to it in matter of seconds. In the cave, he would crouch down in fear as he was in shock.
​
​
Morning of that very aftermath, Fushi would see his 'father' now with his eyes and blood as they stumbled to reach him. Racing to grasp him before falling, Fushi would look down to his father as his skin now had changed, Fushi's entire body was now appearing like he covered in intricately wrapped in dark blue seaweed-vine like bandages, having his eye glowing with chakra. The Uchiha having seen the new appearance of Fushi, he would say to him, "

Happy Birthday, Fushi. Would you like to get your last birthday present from me?

"
​
​
As tears would race down Fushi's eyes, he'd nodded as he held his father tightly shacking in despair. In those moments as Fushi remembered his chakra abilities, applying ninjutsu to the max, as his medical abilities augmented his yang skill manipulation in hopes of reviving the person he honored, "

I-I...

(heavy breathing)"
​
​
"

Don't bother Fushi, the final skill, the sharingan ability i have, used my lifespan for power unmatched. Since

(coughs blood),

it draws from my existence completely, i won't even go to the heavens as I won't exist on this plane of existence anymore. So

(heavy breathing as he reaches out to Fushi's neck)

don't forget me, please

(tears form from his eyes)

i don't wanna die...I won't exist in all concepts of life, footsteps, letters, even memories...please

(silent breaths),

am so sorry, Fushi

"
​
​
"

No Dad! please!

" Fushi would feel that chakra quickly begin to fade as the last breaths were taken hoping his chakra and skill of yang could remove such a force that was beyond means, for an Advanced Yin-Yang Kinjutsu-Doujutsu technique was something unfathomable. Having learned of what his 'father' had used to fight, terror befell him in thought as he pondered of ways to counter this with his means only to see the level he was on. Fushi never was the optimal combat-type, he always outstanding when it came to hide-seek and search and find. Nearly all the times he'd spared with his 'father', never had he once won (truly). He was barred in some ascepts of combat that he'd never reach that his 'father' foresaw, which prompted him learning a few set rules for himself. Never to enter combat if he knew he'd lose more than 25% given the chances, even if the situation appealing.
​
​
"

I'm of the fifth branch of the Uchiha clan, my first name is Rukiken. Happy brithday, my son.

" were the last words as Rukiken spoke fading out of existence. Fushi crying would go on for two to three seconds as he wondered why he was quite sad. He would stand looking at the place he was in confused, moving on after exploring the cave, nothing stood out to him. No familiarity was to reckon as he took what food was in the area and departed towards Lord Leh, a run away benevolent otsutsuki, who traversed dimensions and never stayed in place too long as he was afraid of his clan. Usually teaching each world of his kind and, how often they were monsters in search for chakra. He was planning on going there, but how he had that information was confusing, he decided it was a dream for he couldn't really recall the exact time or place he learned about it.
​
​
​
---
[Present day]​
Snapping back into the reality, as he was in, the cave however on the ground flat as he pulled himself up to his feet, taking a second look at the place again as he teared up. He was now in higher plane of existence, which meant a point in time that a 'Rukiken' he knew was someone here. Conflicted at the thought as he wondered would they have known him or was it possible that they could be the same person? So my thoughts willed themselves as he begun philosophical internal debates. Suddenly, as the scroll he had attained from Alucard, it means return to the hold for a meeting or something of the sorts.

Taking three steps as he in the dark now. He no-longer could sense the chakra around him, however he was different also, his chakra was anew, sighing as he was in a complicated mood. The ability of who he was now returned to him, or rather awoken since he knew himself completely, yet his change in chakra meant he was coping a specific state of being that was what he was meaning to be? It confused him to contemplate the changes as it was something that was beyond definite reason. Having the second form transpire upon him as he effortlessly became a 'fake Uchiha' which meant, his chakra flow had the kindred of a Uchiha yet with a simple flaw being the doujutsu chakra flow missing that intrinsic innate part.

Sighing again as he thought of the place the meeting would be held, first he would zoom into an area where he'd meet Alucard only to see nothing there, however soon people start to talk. They would say a rumors of how they saw shinobi after shinobi starting to approach, and how it would be time to maybe leave due to how unpredictable it could become. Zooming into that area following trails of whispers, he would see Zev would walk up towards the surface and into the snow, marching towards two shinobi he had yet to meet. 'Are those clan members as well, they look quite powerful. Thank goodness i joined, i could use more people as allies.' he would think to himself as he watched them move about.
( Kagero ) - Mayfly
Type: Supplementary
Rank: A
Range: Short - Long
Chakra: 30 ( -10 per turn )
Damage: N/A
Description: The Mayfly is an infiltration technique, which is a signature characteristic of White Zetsu and its clone siblings, due to being infused with the cells of Hashirama Senju. It allows him to merge his body with the ground and flora and travel at very high speeds, 3x the speed it takes one to normally travel. His insectivorous plant-like shell has the ability to merge with the ground, because it is tinged with his chakra. Then, using the underground network of organic matter, consisting of things like plant roots and water veins, he can travel everywhere. Using this technique he can conceal himself in such things as trees and even sand. Once merged, his presence is completely concealed, making it almost impossible to detect him, even for sensor type ninja like Karin. This makes this technique perfect for close-ranged spying. If a White Zetsu does not wish to leave its location, it can connect itself to the nearby network of plant roots in order to send messages to other Zetsu created through the Spore jutsu or through the Parasite Clone jutsu. If an underground technique of higher rank is used, its possible to stop the user or force him to surface.
Note: Can only be used by Zetsu bios.
Note: Usable 5 times per event.
The trio would transpire and talk greetings as they interacted with each other, moving toward the HQ. Fushi would trail behind them as he listened in on their small banters, but as they entered, a man in the far corner was leaning on the wall side of the room. Several sitting seats awaited them group, in the meantime, Fushi merely kept to himself reading the room's mood. The place was quiet and calm, nothing short of a serious display, while some smiled others acted quite reserved.

'Watch and learn' taken literally, gave Fushi understanding of the people around, Panthalassa - the man of bugs was someone quite full of energy and confrontational, he boasted yet quickly changing mood becoming a bit depressed as he appear to recall a memory. Meanwhile, the man known as Barney - was a professional medical doctor shinobi of sorts, he got to the point of whatever this meeting was and wanted nothing short of his time wasted. Seeing a familiar face as Lilith spoke to Hei asking about the power the man had, which made Fushi to zoom in on the conversation to listen, he wanted to know such information too. However, they were cut off 'Tsk. Dross'

"Hello, everyone who could attend anyway.. I'd like to...//...Hei Otsutsuki" Alucard would speak to the group at hand, a shock of the reveal that an Otsutsuki graced the presence, made Fushi quickly move away from the man he was attempting to ears-drop on. Unknown to Fushi, Faye had arrived however, she was in a closet outside of the room yet she would be able to hear voices just as clearly. Momentarily, Hei had answered Lilith of her inquiry about his powers, then answering a few questions revealing he was also the founder. Which now hadn't surprised Fushi given the man was literally an Otsutsuki. While everyone calmly spoke among each other, the man would yell "eeeEEWAHAAHHH!"

By-God's grace, Fushi was alarmed as the surge of chakra emitted had him shifting at the at-most far back away from the source as to make sure nothing was going to happen, for if such events unfolded, Fushi would be the first one out the door. After that dramatic scene as Hei became his true Otsutsuki self, everyone around was in shock except a few. "

Oh man that was awkward. What was that about right? Didn't mean to scare ya.

" he would jokingly attempt to laugh it off. "

Uh anyway, some of you haven't meet me yet, and others simply know me as Hei. My real name is Heishiki Otsutsuki but you all can still call me Hei to keep things simple.

" Hei would then turn his attention back to Panthalassa. "

The Underworld, where to begin... You wanna start us off Panthalassa?

" he spoke as he took his seat calmly this time, in hopes everyone would forget whatever had transpired. Fushi would take note of not ever mentioning the infamous Isabella, the red haired Uchiha. A name quite so terrifying, it was well known by many and to some, as a song of death and change, Fushi having travelled around had heard of rumors of her existence still being real, but never really did it click until the Otustsuki snapped. It was a taboo name to speak of, he'd quietly vow to avoid speaking it among the living. Dubbing her the 'Female Scarlet Haired Uchiha (FSHU)' mentally to himself. Alucard had conforted everyone that there was no attack and none should be afraid, but he hadn't done enough, as everyone's faces calming down now wasn't without caution thrown to the wind.

"

Hum... I think I might be the one with the less information about this. I had been...//...Did she make any moves above ground?

" Panthalassa having said his statements, Fushi kept watching still, then as Faye had waltzed into the room, "

Ah, sorry everyone. Felt a slight disturbance in that dude's aura. Anyways you all seem to be good ... ... ... Sorta. Carry on.

"

Watching her as Fushi then took notice of her now, he then decided to see if anyone else was outside, but none were currently there juts yet. 'How many shinobi are under Alucard, this is quite a powerhouse, its nerve reckoning...' he would think as he returned to the room to see more of the events unfold. "

Good to see you Faye.

" Alucard would respond to her now as she moved about.

Alucard asking them to further elaborate on, Hei would simply stand again, and nod. "

Well, I suppose I should start from the beginning, Tiamat. It all started with...//...what is clear is that the balance is no longer in check, and the end times will come. I don't know when but they're coming.

" with what was said, Fushi had a lot to think about and greater understanding in where he stood in the world, but he needed more information on what this Divinity was. "The fact is... we weren't sure if what w

e were doing was right or wrong. We...//...

that humans were now immortal. We have no idea if this is true or not...How is the overworld?" Panthalassa would add onto the information given, "

The overworld is nice. As long as it's snowing.

" Barney chucked, while responding to

Panthalassa's

question. Fushi would look annoyed as he listened to the doctor. "

All I know is, we're alive. We still have a part to play in all this.

" as another shinobi would enter, they would say as if they had been here all-along, "

Yo! I dont think we gotta chance to meet. I'm Naruto. You guys must be new round here?

"

'Naruto huh, that's a famous name.' Fushi would think to himself as he continued to listen, "

What's his beef with the Inuzuka Clan I wonder...

" Hei would speak as he was now flipping through a bounty book. Fushi zooming in on the other side to reach whatever they had been looking at, he'd then see "Garrett Hawke's" information listed and how much they wanted. Hei would then call over Naruto and Alucard, explaining the situation while asking Alucard for some chakra, with Naruto supplying Bean to him. With the meeting coming to a close, "

Hey, wait up, Captain!

" Barney would shout to Panthalassa as he join up, and made his way out. "

Hey, Barney right? Didn't manage to say this before, but you look cool with that coat and goggles!

" They would chat along as they escaped hearing range of Fushi, only hearing the starting bits of the convo the Doc had started up. "

This was really weird wasn't it? I wonder~/~

"

In the quiet room now as a few discussed among themselves, along with the two leaders in deep convo, Fushi would drop out of the ceiling. "

I wasn't late, before you attack. It's me Fushi, Alucard. I gained my true chakra, I hope I didn't alarm any of you. I heard of and listened of everything said, so no need to repeat yourself, i was here from the beginning. It's my ability.

"

[MISSION END]
Last edited: