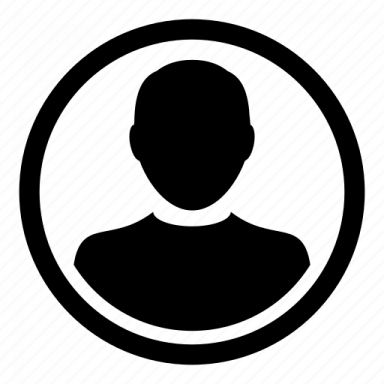 Legendary
( Raigō: Hyakushiki Kannon ) - Welcoming Approach: 100-Type Guanyin Bodhisattva
Type
: Offensive/Defensive/Supplementary
Rank
: Forbidden
Range
: Short-Long
Chakra
: 50 ( -40 per turn )
Damage
: N/a
Description
: This is the ultimate technique known only by monks from the Silent Temple, taught only to its ninja monks, and requires the special Gift of the Hermit Group chakra.
The technique is activated when the user takes a specific stance with their left leg crossing horizontally over to their right as though to take a sit (resting their left ankle on their right calf), meanwhile clasping their hands together in a fluid motion, as if in prayer. Once the stance is taken, the user surges an enormous amount of Pure chakra heightened through the use of Yang chakra. This result levitates them off the surface as their shrouded in a tough lukewarm of Pure Chakra w/ Yang Chakra (A-rank or below physical ninjutsu is nullified). This action prompts the ethereal summon a multi-armed Pure Chakra construct infused Yang entity behind themselves (F-rank Durability) which takes the form of a gigantic statue of Guanyin (Boss Summon Size).
To execute a freeform action, the user clasps his hands twice together in a fluid motion, as if in prayer, after which one of the arms on the statue move upon to their mental will, up to speeds equal to that of lightening (x2 Sage Speed). The procedure is repeated before every generic attack, however for specialized attacks:
First Prayer "Listen beyond yourself" - After clasping his hands together, they perform a chopping motion, causing the bodhisattva to strike the target with a heaven chop. (S-rank DMG, Mid-Long Range, maximum of 2 hands each equal to S-rank).
Second Prayer "Find Solace for the meek" - After clasping his hands together, they perform a clapping motion, causing the bodhisattva to attack the target with a clap, crushing them between four of its hands, crashing the victim with sheer pressure. Making a sort of cube in the process of the capture. (S-rank DMG, Short-Mid Range, can be utilized Twice per turn, each hand equal to S-rank)
Third Prayer "Give and Receive" - After clasping their hands together and then joining their thumbs and index fingers together, making a sign with their hands that looks like the number ninety-nine. The bodhisattva unleashes a barrage of palm strikes with all its arms, resulting in a massively powerful attack that can dig deep into the ground. The user doesn't need to "pray" in-between blows, and instead maintains the pose that started the technique. (Standard F-rank DMG, Short-long Range can be utilized Once per turn)
Fourth Prayer "Essence of living isn't without innocences" - This is known as Silent Temple's ultimate technique which is deemed as the last resort, meant to be used only when they cannot utilize any other of Guanyin's abilities to subdue their adversity . The user first prays with all their heart, raising only one hand. The bodhisattva then appears behind their enemy and tenderly clasps them within its palms. Then, it focuses every last ounce of user's Yang chakra and Pure Chakra in its mouth before mercilessly firing it as an enormous flare of unparalleled destructive power. After executing it, the user ages rapidly as a result of his Yang chakra being nearly drained, resulting in 50% of the user's health depleted. (F-rank, 120 DMG Short-Long range, can be utilized Once per Match)
Note
: Despite floating off the ground, the user is anchored in their respective space unable to move unless releasing the jutsu. This jutsu requires Gift of the Hermit Group and Yang Release. Utilizing the fourth prayer results in the user unable use Taijutsu, Yang released ninjutsu, and Gift of the Hermit Group chakra. Lasts for 6 turns, unless the user utilizes the fourth prayer.
-Declined- This needs restrictions at the base level not just if you happen to use the fourth prayer. Also I'm not keen on the whole durability thing because it's implying this has 90 damage resistance on top of being able to cause that level of damage with multiple different moves. Also the yang release is kinda tacked on like nothing in this is really indicative of containing yang.
Last edited by a moderator: