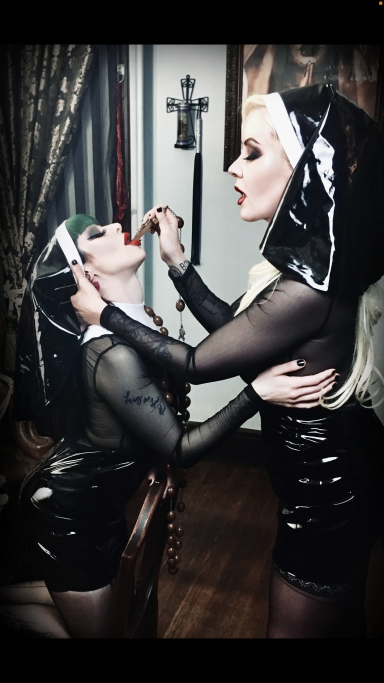 Immortal
Ok, so the purpose of this RP is adventure. Basically, they're squads. Each squad will have a captain. The captain will assign who is next in charge and duties of squad members.

Squads can be Pirates, Ninjas, anything, as long as it involves being able to fight and is capable of interacting with other squads.

Here are the rules:

1. Bio must be capable of some sort of skill.

2. No bios can be haxxed. This means
-No complete control of gravity. (Blackbeard(from One Piece.) is allowed, as he can't control EVERY aspect and is not as haxxed in this.

-Only one bio per person. We can't have six Kakashi's or seven Ichigo's running around.

-No planet busting. The limit on powers, even if seen destroying planets and mountains, is the power to destroy an island. This is keep the RP fair. No one wants a "I destroy the planet, I win." kind of match.

-The RP will have "events" such as tournaments, Chunin Exam-like things, etc. Winners get prizes determined by Squad Leader. If the event is one where an entire squad wins or Squad Leader wins, then, -Logic- or I will determine the prize.

-As for Logia users, Haki and Genjutsu. Logia users can receive damage from any Haki users or Ninjutsu/chakra based attack. As for Bleach, I don't know what can inflict damage on Logia's since I don't watch/read it. If you have a suggestion, post below.

Genjutsu can only be used on fellow Naruto characters.

Haoshuko Haki can only be used on One Piece characters. The target must be 2 ranks below the user. No one who hasn't shown this ability in One Piece is unable to use it.

-What the Squad Captain says goes. This is why he's the Captain. If a Squad has a crisis within itself, it's up to them to resolve it. No other Squad is to get involved unless asked by the Squad Captain. If the Squad Captain is killed/assassinated, someone predetermined by him will replace him. If no one was predetermined, then the next in charge will take his place. Every Squad needs a Captain and next in charge.

-No telekinesis. This means controlling other people's bodies. If your bio has this power, it is limited to controlling one body part at a time. (Blackbeard/Pein does not count. They are still capable of drawing in targets, since it's just pulling them, not complete control.)

-No Edo Tensei.

-No immortality.

-No demigods.

-Bios are capable of crossing over. What I mean by this is, a bio from one Anime/Manga can interact with bios from a different series. Also, ANY bio can possess a Devil Fruit, regardless of series origin. However, if a bio is not of One Piece series origin, it will only be able to get a Devil Fruit by winning it as a prize or it being the object of an event.


Template for Bios:


Name:
Gender:
Personality:
Abilities:
Backstory:
Appearance:
Series Origin(what Anime/Manga/Cartoon is based off from eg., Naruto, One Piece, Avatar, etc.)

Note: Under abilities, don't list every/jutsu of the person, should an overall summary. For example, my character Luffy. He'd just have"

Haki
Gomu Gomu Devil Fruit
Gear 2
Gear 3

Luffy has amazing endurance, agility, reflexes and power.

His Devil Fruit gives him the power of rubber. This allows him to strech his limbs and use his body in creatively offensive ways.


These things fully categorize his overall abilities.
Just summarize.


If you want to be a Captain, post so. Once five captains are determined, they will be allowed to make squads and say what their squads are. (Pirates, Ninjas, etc.) Each Squad should have a theme and a title that extends from the theme.

-If any arguments arise due to one being unfair or breaking a rule in a fight, alert me or Logic and we will fix it.

-This isn't a rule, but try to stay committed/active to the RP.

-There will be a main Social Group. This group is where events and discussions and battles will take place. This is not required, but it's advised that each squad has it's own Social Group for personal discussions that pertain to the group specifically.

-No custom Devil Fruit are to made. Custom Devil Fruit may be an event prize. If one wins this prize, the Devil Fruit can still be declined, but you can resubmit.

Note: No two people can posses the same Devil Fruit power.

-In the main Social Group, everyone will have a move list. Basically, create a thread that lists your moves. Here is the template with an example.

Name: Hell's Eclipse
Type: Devil Fruit, Sword, Offense
Rank: A
Energy: 30
Damage: 40
Description: The user will take his sword and after flowing Lightning into it using his Rumble Rumble fruit, will release the lightning in the form of a slice.


Battle Rules
-A battle can have a limit of four people. It can be 2v2, 3v1, anything as long as it is 4 people max.

-A battle must have an order.

-When going after someone, your move must start after their first action. Pulling out weapons, speaking, or thinking do not count as a first action.

-Only three moves a turn

*If you want to be a mod in this RP, tell me. Me and Logic are already mods. We will have one more, maybe two.

For now, we want to have five squads. Depending on how many people join, this number may decrease or increase.

Please keep it within Bleach, Naruto, and One Piece. This isn't a rule, but it'd be greatly appreciated.