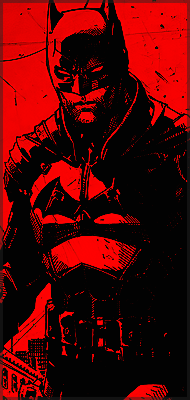 Supreme
Ay. You pissing me off

It's the enhanced perception, being able to track at a greater rate. The 1 tomoe gave like 1.5x tracking. 2 tomoe gave 2x tracking. While 3rd tomoe gave 3x enhancement to perception and shizznit. At MS it goes up to 5.7x tracking and the visual ability to copy techniques goes up also. And there's the copy jutsu for the copying stuff. Idk if there's techniques for the other stuff like tracking. Shouldn't be. Actually false. There's the substitution technique where we need to be able to track ppl and cast illusions to dodge and stuff. Idek if that's what you meant. But hey it's typed.
Correct. These things are enhanced, obviously. The statistical upgrades are clear to see when you look at what the Sharingan can track from 1T to EMS level. What's overlooked however are the smaller, more minute things. For instance, Sasuke is capable seeing even cellular changes with his EMS in the series ( this hasn't translated over to the RP for those with Sasuke btw ), Sarada could notice muscle movements to track Boro's Core within his body. The better your eyes increase, the better your perception and ability to track smaller things become. At MS, you're able to track movement easily for objects as small as the finger up to long range away (i don't mean wilding out in threads saying you can see people lips moving or shit from 50 meters away, but you definitely can see the small changes around 15-20 meters away easily.
The limitations of the Copy tech has already been went over with you in your base Sharingan training so I wont touch on that one. Do you have any questions regarding the limits of this? If not, I'll go directly into Gen and MS Gen usage.