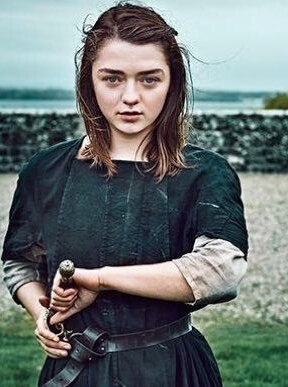 Supreme
LoK R&R
Mid Range
Rocky Terrain
Hachimaru
Everything we know
You can start us out Kirabi(You are not Naruto lol)
(Mizu Beara)) Water Bearers
Rank: N/A
Type: Weapon
Range: Short
Chakra cost: N/A
Damage points: N/A
Description: Water Bearers(WB) are hilts that can be used for two certain ways. This weapon was created by some Kaguya members to use their bone abilities via the weapons but they were founded and modified to be used with raw chakra and water. Kaguya's can still use them but they became to be used by nearly any with chakra. Hilts sits in a pack on the user's back that has no abilities beside the hilts sitting in them. The hilts when used by a Kaguya can extend the hilt(s) out into a long sword(passive) and when used with the two abilities they coat the sword in chakra or water and whatever shape the user see fits with said ability.

The WB are made of a material so the user can channel their chakra and manipulate water sources or even the moister in the air for varies objects such as weapons and shields on top of them as its main ability. These two hilts are the perfect weapon for a weapon user and water user. The user channels their chakra and absorbs some water or moister in the air. The highest the rank of the object that is made of water is A rank or lower.

WB secondary ability is to use the user's chakra to produce the same weapons and shields as if they were to use it with a water source described before. The highest rank of the object is A rank or lower.

-Only one ability is able to be used a turn
-Water ability is only used when the air has enough moister to make the weapon of chose of the user or a some type of water source is in the area of short range of the user to use to use to make the weapon of chose of the user and must have the user chakra in it or no chakra at all.
-The weapons made from water/chakra still go by the elemental advantages and disadvantages
-The weapons also feel like the real weapon when used
-Cost a jutsu slot every time to defend or attack
-Making weapons doesn't cost a move slot but still does use chakra for whatever rank the weapon is created for
-Ranges of a weapon can only be short range of the wielder.
-Water users that can use water without source can make the weapons without a source also
-Techniques cost chakra equivalent to the rank that they are
( Jinkō no Doujutsu ) - Artificial Eye Technique
Type: Tool
Rank: S
Range: Short - Long
Chakra: 40/ ( 50 for Lasers )
Damage: Equal to Jutsu Absorbed/90 for Lasers ( -10 to user when used )
Description: Jinko no Doujutsu are special created cybernetic chakra eyes. These artificial eyes can absorb and discharge jutsu, and are outfitted with a special beam emitter that causes cellular decay, halting regenerative abilities. However, the artificial eyes don't have an unlimited capacity and can be overwhelmed by a person of massive chakra supply. When absorbing techniques, the user can only absorb things within short range and, more specifically, near contact with him. Each eye has the capacity to absorb up to 100 chakra before needing to release it or risk breaking the eye. This can be used to absorb techniques, once per eye every 2 turns. The use of the laser beams can be done once every 3 turns as well, capable of moving at Jounin rank speeds and deals Forbidden ranked damage on contact, unable to be healed afterwards.
Note: The use of the user's Lasers can be done up to 4 times, once every 3 turns.
Note: Should more than 100 chakra be absorbed, the Artificial Eye will burst, causing 40 damage to the user while disabling usage of the other for 4 turns.
Note: Can only be used by Cyborgs.
( Abusōbu Ude ) - Absorption Arm
Type: Tool
Rank: S
Range: N/A
Chakra: N/A ( 40 chakra per use )
Damage: N/A
Description: A cyborg attachment to the user's body, the user has a robotic limb that allows for him to create spheres of energy that are capable of absorbing chakra up to S rank level. These spheres are capable of dealing brute force on impact as well, growing to large heights, up to 4 meters in radius. Starting at roughly rasengan size, these spheres grow proportionally to the size of the technique absorbed. Normal Ninja are able to make use of one of these devices via specialized gloves that allow them to absorb 1 Ninjutsu per turn up to S rank while Cyborgs have these attachments and are able to absorb up to Forbidden powered attacks and 1 from each arm per turn.
Note: Can be used a max of 3 times for Ninja and 6 for Cyborgs.
Note: Cyborg can have up to 2 Absorption Arms.
( Iyashi Fomu ) - Healing Foam
Type: Tool
Rank: B
Range: Short
Chakra: N/A
Damage: N/A
Description: Only usable by cyborgs, this special attachment to their body allows them to utilize a special foam that enhances an injured person's natural healing capabilities when sprayed on, rapidly healing the wounds. Slightly weaker than Mystic Palm, this foam allows the user to regenerate up to 40 damage health per turn. The user is able to use this foam up to 10 times at Jounin rank and decreasing 3 times every rank you go down.
Note: This can only be used on any person once.
Note: Lasts up to 3 turns.