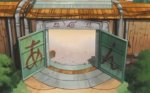 Welcome to KONOHA, Me (@Poison chan) and @Dr.Strange would be hosting this game for you.
Game Style:
Closed Setup -

No information about the setup will be revealed in the game thread until the game is over.

Plurality Lynch - The player with the most votes at the end of the Day phase will get lynched. If there's a tie, either both the players will be lynched or a player who got the maximum votes first would be lynched.
Phase Length - Each phase will last 24. If you do not post or send an action within the time limit, either you will be mod killed or substituted.The Day Phase 1 would be 48 hours long.
Rules:
You must post at least 4 times in the Day Phases. .

To vote, you must go


Vote Lynch : Player x
Change Vote Lynch : player x /None
Vote Lynch : New player

For no votes
Vote Lynch : None


It won't count if it's not in that format, boldend.

Do not Edit your posts.



--------------------------------------------------------------------------------------------------------------------------------------------------------------------------------------​
Write-Ups:
The first write up
https://animebase.me/threads/naruto-mafia-game-game-thread.767172/post-21900000
Day Phase - 1
https://animebase.me/threads/naruto-mafia-game-game-thread.767172/post-21900980
Night Phase - 1
https://animebase.me/threads/naruto-mafia-game-game-thread.767172/post-21901183
Day Phase - 2
https://animebase.me/threads/naruto-mafia-game-game-thread.767172/post-21901756
Night Phase - 2
https://animebase.me/threads/naruto-mafia-game-game-thread.767172/post-21902264
Day Phase - 3
https://animebase.me/threads/naruto-mafia-game-game-thread.767172/post-21902611
Night Phase - 3
https://animebase.me/threads/naruto-mafia-game-game-thread.767172/post-21902741
Day Phase - 4
https://animebase.me/threads/naruto-mafia-game-game-thread.767172/post-21902993
Night Phase - 4
https://animebase.me/threads/naruto-mafia-game-game-thread.767172/post-21903160
Day Phase - 5
https://animebase.me/threads/naruto-mafia-game-game-thread.767172/post-21905863
Night Phase - 5
https://animebase.me/threads/naruto-mafia-game-game-thread.767172/post-21906065
Day Phase - 6
https://animebase.me/threads/naruto-mafia-game-game-thread.767172/post-21907568
Alive:
1. @Michelle

Uchiha Itachi WINNER


2. @Gister -

Uzumaki Naruto


3. @Ansatsuken

Tsunade


4. @Alice in Noodleland

Ino


5. @Odd

Hyuga Hinata


6. @Finalbeta


7.

Tobi WINNER

@Dragomir

Pain WINNER


8. @MadieV

Kisame WINNER


9. @Apriori


10.

Might Guy

@6thHokage

Aburame Shino


11. @Konno

Uchiha Sasuke


12. @Mr.Lonely

Hatake Kakashi


13. @Starboy

Haruno Sakura


14. @Imp

Hyuga Neji


15. @Gutsy

Danzo


16. @Avito

Jiraiya


17. @AL_sama

Inuzuka Kiba


18. @Koto

Sizune


19. @Dupa

Rock Lee


20. @Sagebee

Orochimaru


21. @Junegirl_19

Shikamaru


22. @Alubama

Sai
Last edited: