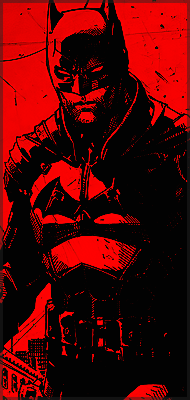 Supreme
Mandalorians
---
You must be registered for see images
---
The Mandalorians were a clan of advanced technology wielding ninja bound by a common creed, language and code. Based in the coastal city of Concord Dawn, the Mandalorians were known as some of the most feared warriors in the world in part because of their advanced weaponry and armor. With these weapons, the Mandalorians began a small expansion campaign in Tobusekai before being defeated and retreating back to their home. In present times, they have been seen all around the Ninja World, identified by their clan marking and refusing to remove their helmet under any circumstance.
---
Abilities:
Mandalorians can create advanced technology, similar to Cyborgs in relation to weapons. Mandalorians have the ability to create laser blasters and rocket propelled weapons and more advanced weapons.
Mandalorians can create Artificial Intelligence systems and Mecha suits, including giant ones, as well as jet packs and other advanced armor types.
Mandalorians have access to aircraft vehicles known as Starships, equipped with special S/T Technology known Hyperdrives, enabling the usage of space/time travel in vehicles. However, custom variants of this technology are currently not allowed.
Mandalorians also have access to advanced Artificial Intelligence known as Droids. However, a Mandalorian cannot have both a Droid and a Starship.
---
Restrictions:
Requires, at minimum, Chunin Rank.
Counts as a Custom Hidden Ability
Mandalorians cannot have Leg Weights or variants.
Cannot be combined with Cyborgs or Doujutsu, Tailed Beast, Children of Tiamat or other Custom Kekkei Genkeis.
---
- insert link to relevant list of techniques -​
---
Last edited: