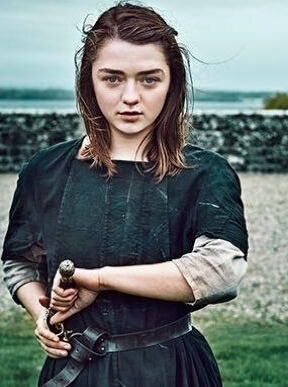 Supreme
Remy appearing in the Ninja World.
__________
Remy sits on the roof of the Kage Mansion. He looks at the sky wondering about life as a Shinobi. He lays down with his arms behind his head. He was thinking a lot about his path and even remembering times where he was in prison.
This post marks the beginning of my mission:
-Try to Fight Your Way Out(Custom B Rank)
Summary: Gambit remembers a time he was in prison and tried to escape the prison.
___________________
Gambit sits in his cell with his hands held almost together with wooden cuffs. He is talking to himself like he is a crazy person but in reality he is trying to get the guard's attention. He has been put through a lot and was waiting on a person to save but that person never came. Gambit was tired of waiting in this place and at this point he learned the patterns of all the guards.
You must be registered for see images
Gambit has been planning this for a long time. The charming man is really tired of this place. He wants to blow the top off this place, literally. The guard comes yelling at Gambit,
Remy!!! Shut up!!! Do we need to come in there?
You can come in here, I am bored. How is your daughter, Eric?
The guard didn't like anyone bringing up his family so he opens the cell. Gambit gets up looking at the guard entering his cell and his smirking at him.
Stupid
With just his a straight kick wit his right foot he aims to get the man's left knee. The man starts screaming and more guards start to come. Gambit grabs the man's head and twist it as he turns his torso to the left. A loud snap of the guard's neck, he falls to the ground. The prisoner walks out the door and can feel the sealing jutsu effects wearing off. Each cell in this mine has a seal inside of them that cuts off everyone's chakra supply when anyone is in the cell. He stretches out with his hands still in the wooden cuffs.
Awe I am finally out of that cell. I can feel my strength coming back.
More guards are coming noticing the man standing outside of his cell. They are yelling that their is a prisoner out of their cell. Gambit looks left and right and down towards the ground since his on the second floor. The stairs are all blocked off from both sides The second floor is to high for him right now. He can't really do anything but fight his way out of this. He is limited to what he can do with his hands in these cuffs still. The guards all enhance their attacks with Chakra Enhance Strength. Guard one rushes for Gambit first from his left side.

Guard One:
I got him first.
Guard Three:
Don't come Rookie!!!!
Rookie didn't listen he punches at Gambit and he ducks his punch and raises his hand trying to get the man to hit the cuffs off him. Gambit knew these guards used Chakra Enhance Strength for their attacks because he had watched them during multiple altercations with the other prisoners. With another punch he does a downward thrust and Gambit catches the man in between his hands and hits the wooden cuffs.

Guard Two:
You are stupid.
The other three guards rushes at Gambit all from the right and left side. Guard Four is on the left side with Guard One and the other two are on his right side. He punches with his right hand to Guard One in the stomach causing him to lean over. Gambit notices the other guards and with his left hand causes a small explosion that is used with more chakra to cause the explosion to blind anyone around. Gambit closed his eyes right when he made the explosion. Once the explosion goes off he opens his eyes back up and leaps over the guards ending up on the right side near the stairs.
( Bakuton no Jutsu ) - Explosion Release Technique
Rank: C
Type: Offensive, Supplementary, Defense
Range: Short
Chakra cost: 15
Damage points: 30
Description: The user by molding and manipulating their chakra into their hands can concentrate their explosive chakra into their palms to create a small explosive blast that is can repel incoming kunai and sending them back at their attacker or the user can use to simply break an opponents weapon or small tools.
Note: Can only be used by Gari or Explosive style users from the Hidden Stone.
(Bakuton: Teikoku Kagayaki) – Explosion Release: Imperial Radiance
Type: Supplementary
Rank: C
Range: N/A
Chakra: N/A (+5 chakra to applied techniques)
Damage: N/A
Description: Imperial Radiance is an uncharacteristically passive and tame technique compared to the nature of Explosion Release. This technique, instead of aiding in spreading further destruction, aids in tactical applications to cause confusion to opposing forces. Through the use of Bakuton chakra the user is capable of manipulating explosions which they will produce over the next three turns. This added manipulation allows the user to cause the inferno produced by the explosions to manipulate the natural light of the battlefield and explosion causing the explosions to work similarly to flash bombs. The radius of the affected area varies depending on the power and size of the explosion. Essentially, explosions which extend to short range will be capable of blinding those within mid-range. Thus the technique is capable of causing a flash within one range higher than the explosion itself. Of course, in the case of long-range explosions this matters little. While this technique is active the user is able to determine whether an explosion will produce a flash. The blinding effects of an explosion under Imperial Radiance simply last for the duration equivalent to that of an average flash bomb. Because the explosions occur at the user's volition they are able to briefly close their eyes and time it with the flash of light in order to prevent their own blinding. Imperial Radiance can be used three times per battle and lasts for three turns.
All the guards holding their eyes arguing among themselves. They are all pointing out that Guard One is such a rookie. Gambit walks down the stairs as if he didn't have to fight anymore guards. There were more coming and was already at the end of the stairs. He leaps over the reel to the left and lands like Blade.
You must be registered for see images
He looks up at the guards. The other prisoners have been put in their cells but they are all yelling like Zoo animals. The marking on his left hand starts to sing to him again. He smirk as the markings starts to spread across his body.
I think I should let loose a little bit.
The markings complete themselves and the guards standing before him starts to back up but one of them pushes through the pack.

Unknown Guard One:

Stand your ground men. We out number him.
The guards all snap back to reality but up goes Gambit. He listens to what this unknown guard said so he dashes towards them all.
( Shiroki Kāma ) - White Karma
Type: Mode
Rank: S
Range: Short
Chakra: 80 for level 1, 100 for level 2.
Damage: ( Varies depending on Level )
Description: Kāma, a seal that normally serves as a compressed backup of an Ōtsutsuki that they can embed in the body of a chosen recipient to transform into should they sustain fatal injuries, is capable of being placed on entities that are not considered proper vessels. Such individuals are unable to serve as a receptacle for the Ōtsutsuki's soul and thus cannot be used for the process of reincarnation, but retain its other traits, gaining tremendous power and abilities. When activated, this White Kāma significantly enhances the user's physical abilities and power as well as allows the usage of Kāma Rift as well as Nesaku. They can also make use of Kāma to absorb enemy's attacks like ninjutsu and large-scale explosions. Unlike the normal seal, this variant only has 2 levels, differentiated between the power gain and the manifestion of a horn that grows across their head similar to a headband but spiked in the middle, extending over the top of the head towards the spine.
Level 1: The lowest level, this version simply creates black markings across the user's body, and increases all of their Ninjutsu and Taijutsu by +20. This level also allows the user to cause explosions of built up chakra and allows the user the ability to absorb Ninjutsu containing up to 40 chakra regardless of rank up to 3 times ( once per turn ). The user gains a doubled speed boost as well as a durability capable of reducing 20 damage from techniques. He also becomes capable of healing 10 damage per turn.
Level 2: This level, containing the same markings as before but with them now stretching up the arm and allowing the user to grow a small horn, likewise allows the user to increase their physical attacks and Ninjutsu by +30. Their Kāma now allows the user the ability to absorb any Ninjutsu of 50 chakra and below regardless of rank up to 3 times ( once per turn ) and the use of Kāma Rift. The user gains a 3x speed boost as well as a durability capable of reducing 30 damage from techniques. He also becomes capable of healing 15 damage per turn.
Note: Kāma cannot absorb non-chakra based physical matter, such as non chakra based viruses or natural existing water from a river being manipulated, thus becoming a vulnerability towards such attacks and weapons.
Note: Only Custom Characters with Kāma can use this.
Note: Can only be activated a max of 3 times. Level 1 lasts up to 5 turns while Level 2 can only be used a max of 4 turns. Collectively, this technique can only last a max of 7 turns each use before timing out.
Note: After absorption, the user is only able to use 2 jutsu the next turn.
He spins his self counterclockwise. With his marking he grows stronger then before. The spins is stopped by two of the guards by catching his right foot that is sticking out and grabs his neck. Another guard walks up to him hitting in his stomach but doesn't phase him. Curves over and lets out a noise that sounds like it hurt. He looks up and smirks. The guard that hit him is surprised and with this he tries it again but nothing works. The guards that are holding him puts him up in the air and drops him on the ground. He coughs up the air in his breath and leaves a small crater where he lay.
Unknown Guard One:
Get up and put him back in his cell!!!!!!!
The markings on his arm didn't go away at all. He was knocked out by him hitting the ground so hard. He received eighty damage but was reduced by twenty thanks to his marking durability. They almost get him up the stairs but he starts to come to.

Guard ??:
He starting to wake up but got a question. Why isn't those markings going away?
Gambit starts slowly moving more and more as they get up the stairs. His left eye opens as the man talks about the markings. He opens his mouth and a brown object comes out of his mouth and it forms up from the ground. The guards stop at the figure and the noise that it makes. He forms and grabs hold of one of the guards holding Gambit and the other couldn't hold him so he lets him go and Gambit gets up quickly.
Y'all are really getting annoying. Time is up.
(Konoha Daisenpū) - Leaf Great Whirlwind
Rank: C
Type: Attack
Range: Short
Chakra Cost: N/A
Damage Points: 30 (+20 =50)
Description: This technique is a series of kicking attacks, starting from a low kick and linking into a middle kick and high kick then finishing off with a heel drop. As the rotation speed picks up the user gains buoyancy, which they use to shift into gradually higher attacks.
(Doton: Iwa no Gōremu) - Earth Release: Stone Golem
Type: Offensive
Rank: A
Range: Short
Chakra: 30
Damage: 60 (+20 =80)
Description: The user expels a large creature composed of stone from his mouth. The rock golem has a fair amount of stamina and brute strength, being able to bite and tear off flesh with its mouth and hands respectively. If used from above the target then the user can use the earth golem to drop down onto the opponent like a bomb and crush them. The golem can also devour earth structures and other enemy attacks, biting and chewing on it.
All the guards rush Gambit together performing hand seals. The ground below Gambit has shadows across it while four lightning jutsus rush at him. He is stuck in place while one of the guards holds him. The other four guards run around him in a circle. The marking on Gambit's left hand absorbs the shadow into his hand.
Level 1: The lowest level, this version simply creates black markings across the user's body, and increases all of their Ninjutsu and Taijutsu by +20. This level also allows the user to cause explosions of built up chakra and allows the user the ability to absorb Ninjutsu containing up to 40 chakra regardless of rank up to 3 times ( once per turn ). The user gains a doubled speed boost as well as a durability capable of reducing 20 damage from techniques. He also becomes capable of healing 10 damage per turn.
Gambit leaps over one of the lightning jutsus in front of him and the rest would be evaded also since they are all pursuing the same location but from different directions. He lands and with this the other guards that were circling him already were in position.
All:
Fuuinjutsu: 64 Fōmēshon | Sealing Arts: Sixty Fourth Formation!!!!!
The sealing spread around Gambit. He looks around him. He didn't have anywhere to go but up. He holds his right hand up and with a crimson color orb created from his Bakuton chakra enhanced with his Karma, he launches it in the air. He couldn't teleport like he wanted to because there is a barrier that surrounds the inside of place that prevents space time ninjutsu from working and the ground was layered with a sealing jutsu that prevents any kind of earth style or similar jutsus from being used. The sealing was complete but Solf had already launched his escape. With the shut of his eyes the orb lets off a blinding light that would blind everyone even in the prisoners.
You must be registered for see images
​
The top of the prison explodes. The guards all let down their hand seal to cover their eyes from the blinding light. The ceiling of the prison has a giant hole in it. Gambit spits out earth along the ground which he steps on and forms a wall from it but for him its a platform to reach the top. He leaps up and over the ceiling finally out of the place but it wasn't out of the weeds yet. The explosion plus the guards knowing that Gambit is out of his cell and is on the loose without the chakra dampers bracelets on was a big deal. There standing is the Warden herself and her two bodyguards.
Awe and to think I thought you were out of the office. I guess I can't get away from someone like you.
Gambit places his hands up and kneels down with a smirk. Gambit knew she was the only one who can prevent him from escape and to think she got here so fast. He thought she was was out of the office today based on what the guards was talking about. He thinks she set this up for anyone trying to escape or was it another reason.
(Bakuton: Teikoku Busō) – Explosion Release: Imperial Armament
Type: Offensive, Defensive, Supplementary
Rank: C – S
Range: Short – Long
Chakra: 15 – 40 (-10 per turn)
Damage: 30 – 80 (+20 Specialty +20 Karma =120)
Description: This technique allows the user to produce Explosive chakra from their body or within short-range around their location. The chakra typically will take an orange, yellow, or crimson color in its form; although this color characteristic is largely cosmetic and can be influenced by external techniques which influence light or coloration in explosions. The Explosive chakra can be shaped and formed in accordance to the user's wishes. Like all Explosion Release techniques the chakra will detonate when coming in contact with an opposing force or solid matter. Alternatively the user can keep the chakra inert allowing it to interact with matter and forces without detonating. This requires the user to be aware of the interaction though. The explosions produced by Imperial Armament can be angled away from the user's position to negate damage and recoil. A and S-Rank applications of this technique require the use of ten chakra per turn for their sustainment. S-Rank explosions produced by Armament create an explosion spanning mid-range from its impact location. The user is also capable of producing multiple objects through the usage of Imperial Armament; their collective strength always being equivalent to the applied rank. S-Rank applications can be used three times per battle and cannot be used in consecutive turns. When the S-Rank version is used, no S-Rank or above Blast Release techniques in the user's next turn.
(Doton: Doryuheki) - Earth Release: Earth Style Wall Jutsu
Type: Defensive
Rank: B
Range: Short
Chakra: 20
Damage: N/A
Description: The user will first perform the Tiger → Hare → Boar → Dog and then creates a solid wall of earth as a form of defense. Chakra is either converted to earth within the body and then spat out to form the wall or the user can manipulate pre-existing earth to form the wall. The earth then instantly rises up and takes form. The barrier itself is also coated with chakra, making its strength incomparable to that of a normal mud wall. Because of the earth's special characteristics, the wall is highly resistant against, for instance, fire and water. Hizuren Sarutobi spits mud from his mouth to perform the jutsu whilst Kakashi creates a wall composed of bulldog sculptures to box-in Pain.
Fin​
The eyes of his opens up as he remembers he was drugged back into his cell and was made to have no food for two days. He gets up as his stomach starts to growl.
Wonder what I should eat? Hmm
Last edited: