You must be registered for see images
B a s I c

▼

I n f o r m a t i o n
​
You must be registered for see images
Name
Charioce XVII
Nickname
Chris
Gender
Male ♂
Age
22
Clan
N/A
A p p e a r a n c e
​
Charioce XVII/Chris is noted as handsome with a tall lean muscular body. He always keeps a haughty, poker face expression on his face. He has a mullet styled platinum blonde hair, with dark gray eyebrows, and his most notable features are his golden eyes with bold lower lashes.
Charioce XVII is very straightforward in his words and actions. As a shinobi, he barely shows any emotions and does not speak unless necessary. Though he is more ruthless in his tactics against his enemies, he has been more mindful of other ninjas.
He also has another gentler side that is only shown to his close friends. His gentler side is described to be humble, kind, and caring.
V i l l a g e

▼

I n f o r m a t i o n
Village of Birth ▼
Land of Wind
WSE Clan ▼
N/A




R a n k & C h a k r a
▼

I n f o r m a t i o n
​
Ninja Rank:
Jōnin
Chakra:
2000
Health:
160
Specialty:
Increased Speed Resistance Specialist ▼ Advanced Genjutsu Defense Specialist ▼ Apex Tracker Specialist ▼Lifeline
E l e m e n t s
▸ Lightning Release
▸ Fire Release
▸ Water Release
▸ Earth Release
▸ Wind Release
▸ Typhoon Release
You must be registered for see images
S k i l l s
▸ Ninjutsu
▸ Genjutsu
▸ Taijutsu
▸ Kenjutsu
▸ Mysterious Peacock Method
S u m m o n i n g s
▸ Booby Birds
B a c k g r o u n d

▼

I n f o r m a t i o n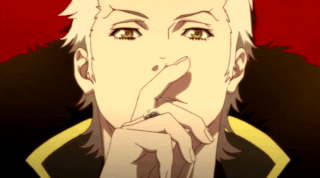 ​

Very little is known from Chris's past, he is from the land of wind where he got his Taiton trait from but he was relocated at a very young age to Hoshigakure. After which he was affected by the radiation of the comet and received the unique chakra that augmented his natural own. Now he journeys around, honing his ninjas skills along with his other abilities.

Increased Speed Resistance Specialist

▼ Chris is able to slow opponents within a specific range, exerting a force that slows targets naturally. This causes a 1 Base Speed level decrease to opponents within long range of him.

Advanced Genjutsu Defense Specialist

▼ Chris has a Genjutsu immunity of up to B rank, being immune to basic Genjutsu of that rank and lower.

Apex Tracker Specialist

▼ With more heightened senses, Chris is capable of gaining a now increased x2.5 tracking.

Lifeline

▼

Chris starts with a 25% chakra increase, allowing him to start fights with 2000 chakra.

Weapons

▼ Chris carries around a pouch around his waist that contains the basic ninja tools and some scrolls.

Tools

▼

Chrollo wears specialized gloves on his hands and has the assassin's arsenal in holsters hung around his body. He wears big boots, possesses one mirror drone on his person and wear a special belt around his waist.

Tools


(Rokettobūtsu) - Rocket Boots
Type: Tool
Rank: B
Range: Short
Chakra: 20
Damage: N/A
Description: These are special boots but due to the purpose of their creation, the boots are bigger than normal boots about 3 times bigger. The workings of the boots are like the normal boots except with attachment of special mini turbines made that is powered by chakra that is used as fuel. The base of the boot where the user's leg reaches ends is the same size as the normal boots but the remaining part beneath this base houses the mini turbines that are two hollows and once the user charges these mini turbines with his chakra, the mini turbines release a pushing force and instantly launch the user in air granting flight. The turbines act like jet engines pushing the air through them allowing the user to propel themselves thereby granting flight.

- Can only be used 4 times per battle with a turn cooldown between each use
- The user can only maintain this jutsu for 2 turns straight keeping flight after which the boots powers down and bring the user down to the ground

(Suichoku Sōjū Sōchi) - Vertical Maneuvering Equipment
Type: Tool
Rank: A
Range: Short-Long
Chakra: 30
Damage: 60
Description: The vertical maneuvering equipment commonly referred to as 3d gear is an equipment developed by a ninja allowing for great mobility in mid-air to remove the restriction and limitation that makes a ninja vulnerable when in mid-air. The equipment enables the user to fight in a 3D space as opposed to a 2D one. This is a unique technology which revolves around a belt the user wears. This belt contains mini turbines that propel the user. Along with this, the user has two blades with triggers on the handles. One trigger activates the turbines, the other activates the grapples on the user's waist the two are combined for direction and evasion and attack. The grapple attached to a rope can shoot up to 20m away from the user to attach to any object or thing (the user can use the grapple to attack by sending it to attach to a summon or person when he does so, it deals 60 damage to what it hits) and the usage of this grapple counts as a move and since it uses chakra to launch, it costs 30 chakra and the speed of the grapple launch is as fast as lightning speed then the user can decide whether he wants to pull himself towards the hooked object with the turbines or not but this still counts as a single move and a total of 30 chakra is consumed no matter the usage. The user can also decide to only use the turbines to launch their self in any direction they wish without first using the grapple to hook down a target, however if the user wants to pull their self towards the hooked item in another turn then it consumes a move and another 30 chakra is deducted but if they're both used once, this doesn't happen. The speed of the turbine is slower than that of the grapple launch but its still as fast as base Lee. Using the swords to perform Kenjutsu moves follow the conditions of the Kenjutsu moves being used and they can also be used to perform free form attacks.

- The gear can only be used by people who have completed Kenjutsu training being a gear that needs great skills
- The dual swords can be readily used by the user for any Kenjutsu technique involving swords

( Asashin Heiki ) - Assassin's Arsenal
Type: Tool
Rank: A
Range: Short - Long
Chakra: 30 (-30 to recharge)
Damage: 60
Description: The Assasin's Arsenal is a set of 3 guns: an assault rifle and a pair of semi-automatic pistols. These guns are capable of firing Jutsu Bullets. The user can release up to 5 bullets freeform per turn, dealing a collective 20 damage. The user is also able to release Fire Jutsu Bullets at A rank power once per turn, only usable every two turns. This can be done via single fire or three round bursts from his chakra rifle or by firing his pistols, creating bursts up to 3 meters large.
Note: The two pistols can fire 5 freeform bullets per turn to deal 20 damage. These bullets are made of raw chakra and are of similar width to fingers.
Note: These pistols are also able to release up to 2 Projectile/Streaming jutsu per turn and up to 5 in total before having to recharge chakra cartridges. During the recharge periods, the user must spend 30 chakra to recharge the clips in which neither of the guns can be used.

( Abusōbu Ude ) - Absorption Arm
Type: Tool
Rank: S
Range: N/A
Chakra: N/A ( 40 chakra per use )
Damage: N/A
Description: A cyborg attachment to the user's body, the user has a robotic limb that allows for him to create spheres of energy that are capable of absorbing chakra up to S rank level. These spheres are capable of dealing brute force on impact as well, growing to large heights, up to 4 meters in radius. Starting at roughly rasengan size, these spheres grow proportionally to the size of the technique absorbed. Normal Ninja are able to make use of one of these devices via specialized gloves that allow them to absorb 1 Ninjutsu per turn up to S rank while Cyborgs have these attachments and are able to absorb up to Forbidden powered attacks and 1 from each arm per turn.
Note: Can be used a max of 3 times for Ninja and 6 for Cyborgs.
Note: Cyborg can have up to 2 Absorption Arms.

( Mikagami Dorōn ) - Mirror Drone
Type: Tool
Rank: A
Range: Short - Long
Chakra: 30 Initial Cost (-10 per turn)
Damage: N/A
Description: This Scientific Ninja Tool is a disk-shaped drone that can be controlled remotely with chakra to fly and attack. The user can have up to four drones which he can use to fire Jutsu Bullets from that are strong enough to render a target unconscious and move at comparable speed to Lightning jutsu. These drones are able to be used up to long range, or one landamark adjacent to the user's location.
Note: User can only have 2 max. Cyborg bios can have up to 4, either counting as 1 slot.
Note: Once deployed, Mirror Drones last up to 8 turns before their battery dies, requiring a break of the same amount of time before they can be used. Cyborg bios have double the using time for half the charging time ( only 4 turns to recharge battery)


​

B a c k g r p u n d ▼ M u s i c


B a t t l e s​

Won:

N/A


Lost:

N/A



Third bio slot

Approved
Last edited by a moderator: