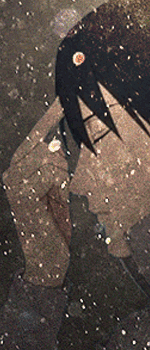 Elite
Hey,
I was watching episode #48 and one thought came to my mind.
Boruto anime feels heavily scripted and artificial. Barely anything that has happened so far comes of as natural and probably the only episode that felt actually OK was #47.
We have scenes where irrelevant characters bleed and random fodders die but we know in the end that the most important characters will be ok.
There is a severe lack of maturity in this show and it is getting more severe by the episode. It doesn't matter if Boruto is cut on his face, or if Sarada owns some random 7 swordsmen of the mist wannabes inside a cave, Shin takes little shins apart for organs, blood is not a sign of maturity.
Some examples from Naruto of psychological and graphic violence could be:
Your mother holding a demon fox inside that eventually kills her and your father.
Your father seals the demon fox inside you and everyone else segregates you.
The people you care and know eventually die because of you.
There was actually emotional connection to some of the characters that died in Naruto..
Yes, Boruto might be entertaining, one can actually waste around 25 minutes of his life without feeling much guilt about watching it but it is far from what Naruto gave us and we are already on episode #48..
Overall, Boruto anime feels like filler, while the anime can be canon on its own, this show eventually just feels out of place, disconnected, things are rushed and there is no proper connection to anything.
Character development is close to none, we have #48 episodes and what every character does apart from Boruto is a cameo, even Naruto when he appears feels like filler, yup, it is that bad.
Sarada feels like a Cameo, the same with Mitsuki, Hinata, Iwabe and Denki, there is something really missing in this show.
When I look at Part I and compare it to what we have now, I truly miss Kishimoto.
Boruto anime should be renamed to "Boruto: Naruto All-stars", because that is what it feels like.
Anyway, these are my 2 cents, take them as you please. I would really like for this show to get better btw but it doesn't seem possible because both Ukyo and Ikemoto were the filler guys for Kishimoto and that is that.
Last edited: