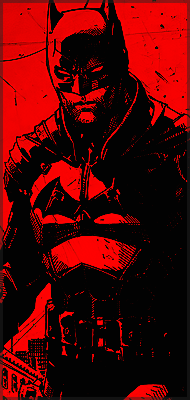 Supreme
GRAND RP
TOURNAMENT
You must be registered for see images
⌘ INTRO
DUCTION
Welcomento the GRPT! A unique tournament, this year's Grand Roleplay Tourney can be compared to the Chuunin Exams: a multi staged tournament that doesn't require you to directly battle in every stage to progress, the GRPT consists of 4 stages, 3 different events and a final bracket based tournament. You gain points depending on your placement in each of the three primary events, creating a seeding for your ranking in the final tournament. These events can vary from a riddle, a quiz, battle scenarios to tag teamed match ups in unique landmarks. Depending on how many people enter, the tournament could be smaller than the initial entry list and everyone who reaches the actual tournament phase will gain default prizes. Rules about each event will be released as they near. That said, let's hope this one is a great and productive one!
​
​
​
BASIC RULES
​
• You can only use the bio you posted in your application or an update that dates from before the start of the tournament.
​
​
• By default, the basic battle rules will be applied
​
​
• Each stage will last at max a week
​
​
• A battle lasts max one week with a 3-day reply limit
​
​
• During the first 3 stages, members can only use their own created CJ, canon abilities and the "canon" 8 CCJ of their CC, if within one.
​
​
PRIZES/APPLICATION REQUIREMENT
​
• Prizes will be fully announced when applications close to determine what all will be best based on entry number. Everyone who makes it to the actual tournament bracket will gain 5 Custom slots and, at minimum, their Entry Kumi back. The rest of prices are subject to change, pending entry numbers as mentioned before.
​
​
• The final victor also receives the tournament award.
​
​
• Default prizes for the 2nd and 3rd place will be decided afterwards. More prizes beyond this will also be decided later.
​
​
• To Apply, you simply need to be at least Chuunin rank and pay an entry fee of 1,500 Kumi.
​
​
⌘ APPLICATION
TEMPLATE
Name:​
Bio:​
CJ Thread: ​
Village (if any. If none, write WSE Clan or N/A): ​
​