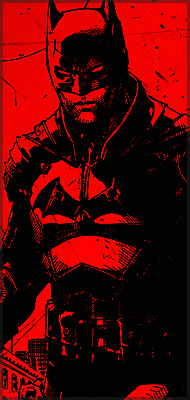 Supreme
---
✖ DESCRIPTION
---
​
With the advancement of the RP, the necessity of permissions decrease and we have realized we have reached a point where most of them isn't needed. With this realization, a new system to replace this has been created and now implemented: a Currency System, or Kumi System. This system will reward players for various activities a certain amount of Kumi that can be used for a variety of purposes, like buying abilities, betting on battles/events, interaction with other RPers, and general Warring States Era usage, such as for diplomacy, artifacts acquiring and trade. New roleplayers with an approved biography begin with 3,000 kumi and those with bios prior to this begin with 1,000 kumi.
​
---
✖ EARNING KUMI
---
Because the Kumi System is universally applied, roleplayers will not be confined to a specific way to earn Kumi. The two primary means to earn Kumi initially are through Official Battles and Ninja World Role-playing. Kumi will also be awarded through tournaments, events, and mini-events, like trivia.
​
​
Official Battles: Earning Kumi through Official Battles can be done in either the Battle Arena or the Ninja World. Earning Kumi through these battles requires that you win the battle. Fighting an opponent of equal rank will award the winner with 500 Kumi. This increases or decreases by 50 Kumi per rank. For example, a Chunin neating a Genin would gain 450 Kumi. One can also make bets with others in order to acquire more Kumi by betting on battles and events. In the case that a member wins via time limit, he or she will only gain half of the kumi that they would normally gain from winning the battle.​
​
Storyboard Missions: The Warring States Era will introduce Storyboard Missions, allowing roleplayers to create their own missions through a various story elements and tailor their own story out of them. Completing these missions and satisfying their objectives will award players with an amount of Kumi depending on the difficulty of the mission. If missions aren't fully completed, such as lacking the storyboard requirement, or are carried out in negative ways, such as metagaming, powerplaying, godmodding, etc, one is subject to gaining half or less Kumi for completion and in the case of metagaming, etc, one may potentially lose Kumi. ​
​
D-rank = 250 kumi​
C-rank = 450 kumi​
B-rank = 650 kumi​
A-rank = 1,000 kumi​
S-rank = 1,500 kumi​
---
✖ KUMI ACCOUNTING
---
To make use and account for Kumi, one must create a new post in their personal Custom Jutsu thread in the Custom Jutsu Users subforum. This post is entirely dedicated as the player's inventory that describes the amount of Kumi currently available to that players, how and when they acquired the funds. The template, posted below, has each section explained. The thread template is as follows:
​
PHP:
[b]Available Kumi[/b]

[b]Transaction Log:[/b]
[+/- amount, denoting profit/loss] - [Day/Month/Year] - [Type]
Template Explanation
Available Kumi - denotes the amount of Kumi currently available to the roleplayer. This is your grand total of funds available to be used immediately. This is the sum of one's total profits and losses, found in the transaction list.
Transaction Log - this is a log of all transactions made by the player, either as a profit or loss. The first two sections are self-explanatory. A link to the transaction should be linked in the transaction log as well. Entries are sorted from oldest, at the top, to newest, at the bottom. There are 5 valid types of transactions, listed below.
Official Battle: Covers Kumi won or lost in official battles, either in the Ninja World, Battle Arena, or other official fights.
Missions: Covers Kumi awarded through completed missions.
Event: Covers Kumi rewards for RP events, giveaways, tournaments, or other staff actions.
Kumi Accounting Example
Available Kumi:
2,350
Transaction Log
+1,000 - 4/06/2018 - Initial Kumi
+500 - 4/08/2018 -
You must be registered for see links
-650 - 4/10/2018 -
You must be registered for see links
+1,500 - 4/11/2018 -
You must be registered for see links
---
✖ SPENDING KUMI
---
Players can purchase abilities up to Tier 5 with Kumi, done

You must be registered for see links

. In order to purchase an ability, one must meet the requirements to use it. Abilities up to Tier 3 are restricted only be price and their default restrictions, while Tier 4/5 abilities may have certain special restrictions attached to them, as well as their default requirements and price.
​
Last edited by a moderator: