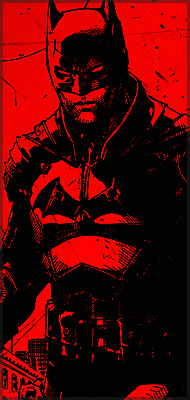 Supreme
You must be registered for see images
☞

HOW TO RP:

BIOGRAPHIES (BIOS)
​
---
✖ WHAT ARE BIOGRAPHIES?
---
RP bios are, in short, character selections to be used by RPers. They are the chief means by which members are able to interact with our multi-facted roleplay system, in addition to one another. It follows then, that bios are the starting point for any prospective RPer and must be approved prior to partaking in the official RP. Naturally, the details of these bios (e.g., abilities, history, personality) can be customized and develop over time in a myriad of ways. Without a biography, you cannot partake in the roleplay system itself.​
​
---
✖ BIO TYPES
---
There are three different types of Bio Types, allowing their uses to differ across the RP to allow for a more varied type of experience. Within these three rypes, Bios can be made of either Canon or Custom characters. Canon Bios are derived solely from the Naruto franchise and often have access to exclusive jutsu that are inaccessible to custom bios; however, there is less room to customize them in terms of ability fields and specialties. One can also create a "Bio Skin" of canon bios, changing their appearance and personalities. Abilities and restrictions, however, remain the same. Custom Bios are all essentially derived from any source aside from the Naruto franchise and may not be able to acquire specific things that some canon bios possess, but instead confer RPers with a greater range of possibilities​
These are just as the name implies, bios to be used on a trial basis. This option enables RPers to temporarily explore a range of abilities and traits without having to make a formal commitment. At this time, RPers can select one trial bio at a time to use for a one-month period before having to wait one more month to rent again. These bios are limited to the abilities and techniques they used in the canon series ( manga and anime ) and can only be Canon Characters.
​
This is a Biography you hav designated to be your Warring State Era bio, meaning the bio you use in our Ninja World RP. It is the one that will form the bulk of your story role playing experience with other members and is capable of joining villages, groups and undergoing missions with. This Bio can be a Custom Character or it can be a Canon Character though it can have a Character Skin, which means the physical appearance and personality can be custom even if the abilities aren't.
​
Should a member reach Sage rank, he is capable of undergoing a difficult and trying system designed to challenge his skills while allowing him opportunities to gain new abilities. This system, called the Prestige System, is created for Sages who wish to have more to do at a more competitive level upon gaining the Sage rank. This system uses a point system that allows for newer bio combinations to exist in order to grant new unique bio setups. This system can only be done with a Custom Character.
​
---
✖ BIO ABILITY & SPECIALTY OPTIONS
---
► Bio Abilities:

In the RP, a wide variety of abilities can be paired together but there are limitations. These limitations vary based on the Bio Type in question but they all have inherent limitations and advantages to their use. The various abilities are grouped under several categories such as Kekkei Genkei, Advanced Elements, Hidden Abilities, Modes, Universal Abilities and more. Each of these categories, while sharing some overlap with other abilities, are grouped based on either shared traits or based on how they function.
​
You must be registered for see links
​
► Purchasing Abilities / Canon Characters:

In the RP, select abilities or charactershave restrictions and limitations that require Kumi be spent. Kumi, the RP Currency gained through battles, missions andinteractions with various members, allows the user to unlock upgrades for your characters. These abilities are separated by Tiers of price range, scaling for more powerful abilities at higher costs. One is even capable of purchasing canon characters to RP as, Specialties and skills already premade.
​
You must be registered for see links
​
​
► Bio Specialties:

RPers can select from a list of specialties that will confer their bios with new or improved capabilities. These Specialties can apply to every bio and select Canon Charactters have upgraded versions of these that enable his skill even amongst other specialist to really show. With a total of 5 Specialties ranging across 6 overall groups, these allow the user to have more customized bios than before.
​
You must be registered for see links
​
---
✖ IMPORTANT & USEFUL LINKS
---



Bio Sections

---




You must be registered for see links





You must be registered for see links





You must be registered for see links





You must be registered for see links




Bio Rules

---




You must be registered for see links





You must be registered for see links





You must be registered for see links





You must be registered for see links
​
​
Last edited: