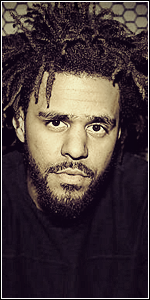 Elite
Art Contest of the Month [October 2021]
You must be registered for see images
You must be registered to see images
Welcome to the Art Contest of the Month - October!
The theme for this edition is
Anime / Manga
You are free to create any artwork that references a character, location, design, inspiration from any anime/manga of your choice​
Art Contest will be judged on:
Creativity
Use of Shade
Use of color (if any)
How clean it is
Complexity
Details
How well it reflects the theme (if applicable)
All submissions will be reviewed by Elmage. Only the best artwork will move on to the voting in which a thread/poll will be created for you to judge on, unless the amount of submissions is limited, in which case, everyone will make it to the poll.
Prizes:
Depending on the total number of entries, there may be no second and third place prizes

1st Place - ✪ Art of The Month




You must be registered for see images



Coloured User Name
Name change (optional)
1000 Kin or 1000 Kumi
2nd Place - ✪ Art of The Month




You must be registered for see images



One Name change (optional)
750 Kin or 750 Kumi
3rd Place - ✪ Art of The Month




You must be registered for see images



One Name change (optional)
500 Kin or 500 Kumi
You must be registered for see images
Submission time ends
5th November 2021, 23:59 UTC+1
, and the Artwork chosen will be announced throughout the week after submission time ends.
Art Contest of the Month RULES!
► To take part in this contest please fill out the given form
► NO copying other contestants
► You must use a Drawing you have made - not someone else's
► Voting with more than one account is prohibited, as well as asking people to vote for your work
► Advertising the contest via PM's, VM's or in any other way is forbidden, the only exceptions on this are the scrolly thingy and
You must be registered for see links
► You may
NOT
vote for your own work
► You can only enter
ONE
submission, however, you can change this submission as often as you like until the thread closes
►
(New)
You can only use an entry
ONCE
, meaning once your submission is accepted, you cannot use it to enter for subsequent contests
►
(New)
In the event that a theme is provided for the contest, your submission should reflect the chosen theme in some way at least
►
(New)
For artists creating new artwork, you are to send a PM containing a snapshot/scan of the artwork halfway done to Elmage as proof the artwork was made by you. For premade artworks, please indicate in your submissions and a different method of validation may be used if required
► Manipulation with things like PS or Gimp is forbidden and I mean by coloring it, adding backgrounds, or effects, etc. However, you can change, of course, the canvas size to slice away unnecessary parts. Graphic tablets are a separate case and will be discussed with Elmage.
~Disobeying the rules will get you disqualified~
~Making fun, insulting, or flaming in any way any contestant or his/her work, will get you immediately infracted~
~Posts such as: "Mine is Better!" or "Yours is fake" will not be tolerated and you will receive an infraction~
You can post or change your submissions for the duration that this thread is open. If you want to submit your work please fill out this form and post it in this thread.
PHP:
[U][B]Username:
Artwork:[/B][/U] [URL="http://"]Name[/URL]
[U][B]Image of artwork:[/B][/U] [spoiler][img]url of image[/img][/spoiler]
To discuss everything related to the
Art Contest of the Month
, visit this thread
Click here
Good luck beautiful artists! If you have any questions with regards to the contest that is not stated here, you can PM me.