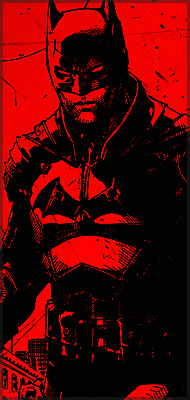 Supreme
Sage Rank and Missions
You must be registered to see images
​
♚ SAGE RANK
Sage Rank is the highest official rank of the RP, a rank difficult to obtain regardless of method. This exclusive rank offers several perks and abilities that can only be obtained by having this rank, such as a Custom Clan, a Sage Weapon, Prestige Mode, and more. Becoming a Sage is shown through acquiring a unique Sage Title. Sage Titles are not just some hollow words, they must correlate to the tester taking said test. As a result each title has to be approved to see it doesn't conflict with an already existing title. For example the "Sage of Fire" is the same as the "Sage of Katon", the "Sage of the Forbidden Arts" is the same as the "Sage of Kinjutsu". Sage Titles are also a legitimate way of stating your rank in your bio. For this reason, Sage Titles cannot be contradictory to the bio attempting it. This means a Water Specialist cannot test for Sage of Lightning. The only two ways one can obtain this rank is through either purchasing the rank for 25,000 Kumi or completing a rare and difficult Sage Mission. Keep in mind you can only attempt a Mission 1 time. Even with these two Paths, there are basic requirements that just be met previous to applying.​
♚ RULES OF THE GAMES
There are two types of Sages, essentially determined through their method of acquisition: Basic and Advanced Sages. While these two types have access to the same systems, chakra, and health increases, Advanced Sages are identified through their completion of a mission and have all the abilities granted to Default Sages. These differences can be seen below:​
​
Basic:​
Sages can create their own

Custom Clan

.
Sages get

10 extra CJ slots

, meaning their standard amount of CJ slots go from 35 to 45.
Sages have

higher base health, chakra and speed

compared to other Ninja. Their health increases to 200, chakra increases to 2000 and speed increases by +3 Speed levels to a base of 11.
Sages can

have a 5th CE

. Normally your name can only appear max on 5 different CE (whether it be as a student, creator or co-creator), but only 4 are allowed to be effectively used, meaning you have one 'dead' CE. As a Sage you are allowed to use that one from now on.
Sages are allowed to

submit a third CFS OR a third Summoning Contract.
Sages can create their own

Custom Clan

. Should they not want a Custom Clan, they can potentially choose to have a

Sage Weapon

, customized for their Sage title and abilities. Note that this weapon will be made by the Staff and as such, may exceed normal capabilities of CW in the RP.
Sages can have both

a 3rd CFS as well as a 3rd Contract
​
♚ REQUIREMENTS
​
The primary requirement is first and foremost

Jounin rank

. Unless you have obtained this rank, you cannot apply for this rank.
Activity in the Roleplay is needed, requiring activity in at

least 3 of the previous 5 arcs

. Activity does not equate 1 or 2 posts per arc, but actual continued and sustained activity. This is to ensure potential Sages are active before they can apply.
Third requirement is that the applicant be a member of the RP for at

least half a year

. This is to ensure the member has had time to actually grow within the RP and hasnt spammed/raced through the ranks.
Should the user meet this requirements, he is able to

apply via PM to Drackos with a PM title clearly declaring his intent to take this test.

Because of their nature, only a limited amount will be accepted each batch on a randomized basis. After they have been accepted, a notice will be given stating that apps are currently closed until this batch is either complete with their missions or failed them. Inversely, he is capable of acquiring Sage Rank by

directly purchasing it for 25,000 Kumi.

This, however, will not allow him to utilize or gain the Advanced perks of Sage Rank, which requires the harder path be taken and completed.

Should you reach all of the necessary requirements, fill out the appropriate application below when applying.
PHP:
[b]Name: Bio Rank and Link:[/b]
[B]Sage Title Applying for:[/b]
[B]Link to Activity in NW Arcs (may require multiple links):[/b][hr][/hr]
Last edited by a moderator: