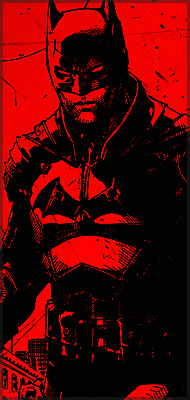 Supreme
"Please, Michael. Those heroes are not prepared for the troubles challenging me will bring,"
Darkseid responded, grabbing the case from Desaad as the group walked towards the exit. Leaving the hideout and returning above ground, the group had walked a short distance away from the entrance before a man approached them from the clearing. He was bleeding and Darkseid wondered why he hadn't attempted to clean the wound in one of the rivers on the other side of the park and try to heal it but before he could think of anything beside the state of the man's appearance, he uttered a warning to Michael before dropping. Michael clearly knew the man as he spoke to him and dropped in front of him, a pool of blood quickly forming.
Looking around quickly, Darkseid didn't see anywhere nearby. In fact, where they were situated there wasn't much around besides bushes, trees and various flora. The man said it wasn't safe here, but what did he actually mean? Where people nearby? Was someone on the way? Was there more to the eye than what he said? Clearly he wasn't any match for whomever he fought but that wasn't a reason for him to warn Darkseid, perhaps Michael and Granny but not Darkseid.
Michael rushed to his side, wrapping the injury but it quickly became a blood stained cloth, dripping with urgency. He turned to Darkseid and asked for his help, promising to pay him back whenever he needed. The cogs of his evil mind began to move, several ways for this payment to be paid off coming to mind. Grabbing the Sigil from the case, Darkseid would place it in its designated place on his armor to Devour the damage it caused and empower his Omega Beams. At that point, he would then remove the cloth from Borris' arm, releasing the beams on the stump. Though this would cause small pain to the man, it would also cauterize the wound and close it, preventing more blood loss.
"Never forget this moment, Borris. You owe me a life debt, one you will pay eventually."