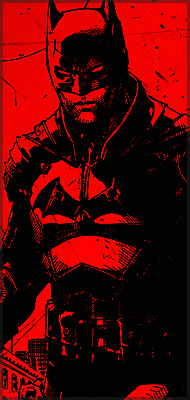 Supreme
You must be registered for see images
---
±±Basic Submissions±±
Basic Submissions are customs related to jutsu themselves, such as Custom Jutsu, Custom Fighting Style Jutsu, Custom Clan Jutsu and Custom Element Jutsu. They are seemed basic submissions because they are usually less complex than their counterparts and form the bulk of one's Custom Jutsu arsenal.
​
±±Custom Fields±±
Custom Fields are the larger categories of customs that aren't Jutsu themselves. These Fields are Custom Clans, Custom Elements, and Custom Fighting Styles. These are more advanced than the Basic Submissions and as such, are more limited.
-Techniques from custom fighting styles are still submitted in the CFSJ thread but need a mandatory linking to the approved fighting style.
​
±±Advanced Submissions±±
Advanced Submissions are customs you are generally able to obtain without joining a CC or possessing a Doujutsu but dont fit under Custom Fields. These are submissions such as Custom Technology.​
​
---
-No submission that uses font or formatting alterations such as underline, bold, allignement, color, size, spoilers, etc will be checked. The only exception is that you are allowed to Bold or underline the title of each technique you submitt and you can use spoilers for videos or images you need to post for references.
​
-An exception to the above rule is the requirement to bold the alterations on re-submissions. Its required that every altered or add part is bolded. If you simply take out something, write beneath the jutsu stating "I took out the part where...".
-In addition, please use proper English whenever describing your Custom Jutsu. Take note that if the context of your CJ is incomprehensible, then it will be automatically declined.
​
---
-No one is allowed to edit his/her post after a moderator has already edited it. Resubmit if you feel that your technique needs to be altered in some way​
-When resubmitting a custom that was previously declined, you need to quote the original submission and bold the parts you changed in your new submission.
​
-When one of your techniques was declined with a "Do Not Resubmit/DNR" note, you can't resubmit that technique without the permission of a Staff member
​
---
---
RANK AND TRAINING RESTRICTIONS
---
-You can submit techniques regardless of your ninja rank but you must obey the following table:
​
Code:
Acad. Student     ->   up to C rank jutsu of the known element(s)
Genin              ->  up to B rank jutsu of the known elements
Chunin              ->   up to B and A rank jutsu of the known elements  + 1 Custom Summoning Contract
Jounin               ->   up to Forbidden rank + 2 Custom Summoning Contracts
Sage                ->   no limitations in rank regarding jutsu
​
-You are not allowed to submit customs without proper training for the area and rank you are posting.​
---
---
WEEKLY SUBMISSIONS AND CYCLES
---
-The custom jutsu thread works through weekly cycles of 7 days, marked by a post done by the staff, that contains the date of the beginning of the cycle and the date the cycle ends. In addition to that, the current cycle can always be checked

You must be registered for see links

.
​
-You can submit 4 Basic Submissions, 1 Custom Field, and 3 Advanced Submissions per cycle. Remember to count your submissions across threads weekly. ​
-You are allowed to have 35 Custom Techniques of your own. These don't include Custom Fighting Styles ( allowed 2 and a third at Sage rank ) and their techniques ( 10 CFSJ each CFS ), Custom Summoning Contracts ( 2 Contracts and 10 Summonings each ), or Custom Elements ( up to 4 CE, 5 if Sage rank ), Custom Element Jutsu ( 12 Each ), and Custom Technology ( 5 Each/10 Cyborg ).​
-Each custom is property of only its submitter. If you add a note stating said custom can only be used by you, that custom can't be taught to anyone else. Your custom can't have co-creators.​
---
-Once you get your first custom technique approved you are required to make your own custom jutsu thread in the

You must be registered for see links
​
-You are required to post every jutsu you made and all jutsu that others allow you to use. ​
-Each and everyone of your custom techniques posted in your thread needs to be numbered(from #1 to #35). ​
-When posting your technique, you are required to post the link to the techniques approval, by copying the link to the individual post in which the technique was approved.​
-You are forbidden to use any custom technique that isn't posted in your own custom jutsu thread.​
-The custom jutsu thread is your responsibility and its your duty to keep it up to date, clean and complete.​
-Each custom technique can only be taught to 6 people (this excludes special cases such as Custom Summoning Contracts or Custom Element Jutsu which follow their own guidelines).​
-A custom exchange/training cannot be revoked by any of the parties; its permanent.​
---
-"Markers", or empty posts (with no actual custom jutsu being submitted) created for the sole purpose of being edited later on, are strictly forbidden and shall be considered as nothing more than spam.​
-Any post that does not contain a custom technique submission is considered spam and thereby falls under the violation of the

You must be registered for see links

of Narutobase.
​
-Posting a technique that has requirements such as bios or tests and that are pending approval or verification is considered posting a marker. When you post a technique you are required to make sure you fulfill all the conditions needed to do so. That includes training, bios, permissions, etc. Posting them ahead of having the requirements to do so to get your submission checked faster is considered posting a marker and is punishable.
​
---
-You cannot copy or bluntly base your submissions in another members submission without his or hers permission. This is strictly forbidden and is a severe offense.​
-If you find a submission that you feel is too much like yours or that is clearly and bluntly a copy of any of yours, please contact one of the RP mods with the link to your technique and the one that supposedly copies yours.​
-The RP Mods may require you to prove you have traded a given jutsu. Be sure you can provide such proof if required.
​
---
-You are hereby forbidden to submit techniques from your alternate accounts in the same cycle you submit techniques with your main account.
​
-You cannot exchange techniques between your accounts, allowing techniques from your main on your alternate account and vice-versa, bypassing the limit for custom techniques.
​
-Failure to abide these rules may lead to warnings and in some cases, to a temporary/permanent ban of your alternate or main accounts from the RolePlay.
​
---
±±The Blue Rule±±
-The red rule exists and you should check it if you don't know what it is. Bugging any RP mod regarding CJs that were declined and to which you weren't required to contact the given mod, is breaking said rule. The techniques are declined for a reason which is most of the times explained even if we are not required to do so. This is never respected but I urge you to start taking this seriously.​
±±The Blue Rule±±
-You aren't allowed to direct us into how to check your customs or tell us to make edits on the submissions to make them approvable. Also, providing expressions like "I talked to X senior sensei and he said its possible" or any variation of such expressions is forbidden. Adding explanations outside the technique's description (or, by that matter, any expression or sentence directed at us) is also forbidden. Anything you wish to explain you need to do so in the technique itself, using the correct template, as it needs to be perfectly understandable by anyone if its to be approved. The necessity to explain or justify things outside of it renders such premise invalid and thus makes the technique unapprovable.​
---
-NB's moderators have every right to deny any move we wish without true explanation, because some techniques submitted do not reach a certain criteria that we feel should be accepted. Please do not complain, please do not argue, just take it as it is and please move on by creating something else. Most Jutsus however will state a reason why a technique or custom will not be accepted.
​
________________________________________​
​
Last edited: